Blog
Hello Everyone, Everyone has to constantly educate themselves to keep ahead of the game and to improve their business, because of this I decided to share with you the 20 resources I use to learn, improve and get inspired. There are 1000's of blogs that talk about blogging and internet entrepreneurship but to be honest, a lot are doing it completely wrong and quite a lot are teaching out of date information that will only slow down your chances of becoming a top blogger. Websites Teaching Blogging:
20 Websites That Will Make You A Better Blogger | Make Money Online
The Hedonistic Pleasureseeker
A Hole in the Head 45 years of accumulation -- musical finds, ephemera, soul searching, hilarity ensuing random thoughts. Wednesday, January 23, 2008
A Hole in the Head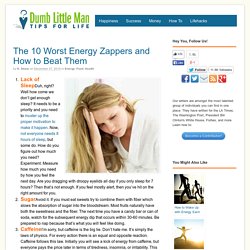 Let's face it. If you are trying to accomplish anything in life, whether it is work, raising a family, or even having fun, you need to have energy. When we run into trouble in the form of bad moods or poor productivity, its usually because we are low on energy. Oddly, many of us willingly subject ourselves daily to factors that suck us dry. Here is a list of the top 10 energy zapping offenders and how you can avoid them. Lack of Sleep Duh, right?
How to Avoid the 10 Worst Energy Zappers - Dumb Little Man
WebGyver - Wen development blog w/ great graphics
Spotplex.com :: Find most visited blog articles today!
7 Reasons the 21st Century is Making You Miserable