Blog
Hello Everyone, Everyone has to constantly educate themselves to keep ahead of the game and to improve their business, because of this I decided to share with you the 20 resources I use to learn, improve and get inspired. There are 1000's of blogs that talk about blogging and internet entrepreneurship but to be honest, a lot are doing it completely wrong and quite a lot are teaching out of date information that will only slow down your chances of becoming a top blogger. Websites Teaching Blogging:
20 Websites That Will Make You A Better Blogger | Make Money Online
The Hedonistic Pleasureseeker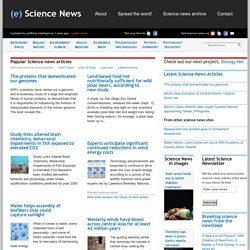 Related science articles HIV+ women respond well to HPV vaccine HIV-positive women respond well to a vaccine against the human papillomavirus (HPV), even when their immune system is struggling, according to newly published results of an international clinical trial. The... Floating nuclear plants could ride out tsunamis When an earthquake and tsunami struck the Fukushima Daiichi nuclear plant complex in 2011, neither the quake nor the inundation caused the ensuing contamination.
Why I Support the Worldwide Wave of Action Through a worldwide movement, we can rally to change our fate and chart a new direction, but we need to act quickly. We must overcome the current paradigm and launch a new operating system for global society, based on principles of regenerative design. Daniel Pinchbeck • Revolutionary Optimist Amiri Baraka Done Gone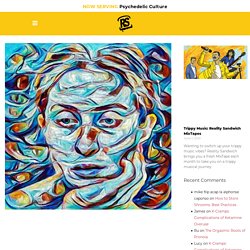 A Hole in the Head 45 years of accumulation -- musical finds, ephemera, soul searching, hilarity ensuing random thoughts. Wednesday, January 23, 2008
A Hole in the Head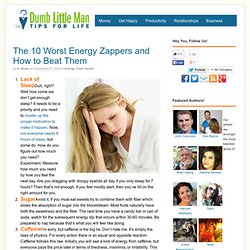 Lack of SleepDuh, right? Well how come we don't get enough sleep? It needs to be a priority and you need to muster up the proper motivation to make it happen. Now, not everyone needs 8 hours of sleep, but some do. How do you figure out how much you need? Experiment.
How to Avoid the 10 Worst Energy Zappers - Dumb Little Man
WebGyver - Wen development blog w/ great graphics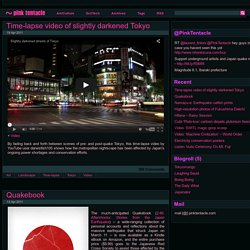 In November 1855, the Great Ansei Earthquake struck the city of Edo (now Tokyo), claiming 7,000 lives and inflicting widespread damage. Within days, a new type of color woodblock print known as namazu-e (lit. "catfish pictures") became popular among the residents of the shaken city. These prints featured depictions of mythical giant catfish (namazu) who, according to popular legend, caused earthquakes by thrashing about in their underground lairs. In addition to providing humor and social commentary, many prints claimed to offer protection from future earthquakes. 1.
Ever wonder what Russian firemen do when they aren't tending to fires or other emergencies? Creating magic carpets using water of course. Six hosepipes in total were used to help the platform and its passenger into the air.
Spotplex.com :: Find most visited blog articles today!