Freemind
Autres versions (Mac, Linux...) disponibles sur le site officiel : http://freemind.sourceforge.net/wiki/index.php/Download FreeMind est un logiciel de Mind mapping entièrement libre, permettant de créer des cartes heuristiques permettant de représenter graphiquement un projet ou une idée.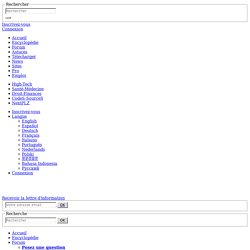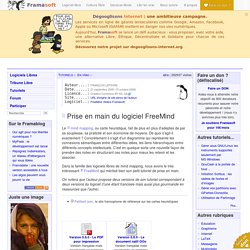 Le mind mapping , ou carte heuristique, fait de plus en plus d'adeptes de par sa souplesse, sa praticité et son économie de moyens. De quoi s'agit-il exactement ? Concrètement il s'agit d'un diagramme qui représente les connexions sémantiques entre différentes idées, les liens hiérarchiques entre différents concepts intellectuels.
Free Open Source Softwares
Retour à la liste des applications portables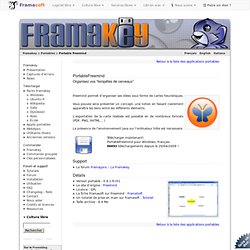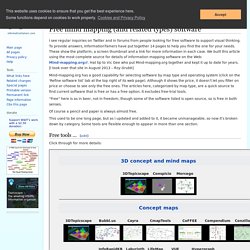 There are regular inquiries on Twitter and in forums about free mind mapping software, so to provide answers, InformationTamers have put together this list. So here is a quick list of current software that is free or has a free option. Apps that are free for a trial-period only are excluded.
Popular MindMaps in FreeMind, MindManager formats