Appetizers
Snacker Day Saturday: 3/31 « Dig Into Books. Baked cheese balls. OK, so we did the experiment with the egg roll wrappers and string cheese to make baked cheese sticks and they turned out alright...but nothing to write home about.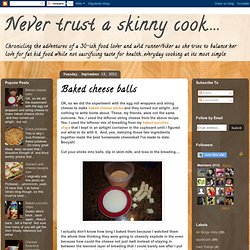 These, my friends, were not the same outcome. Yes, I used the leftover string cheese from the above recipe. Yes, I used the leftover mix of breading from my baked zucchini chips that I kept in an airtight container in the cupboard until I figured out what to do with it. Buzz - Foodbuzz. 10 Snacks Under 100 Calories. Thinkstock Preparation: In a food processor, combine garlic and cannellini beans with lemon juice and process until smooth.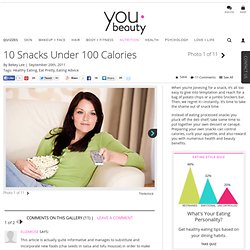 Mix in oil, cumin, chili powder, salt and pepper and process until blended. Add 3 tablespoons cilantro and pulse until mixed. Place in bowl and garnish with cilantro. Homemade Snickers Bars | How Sweet It Is - StumbleUpon. Insanity.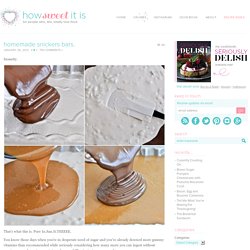 That's what this is. Pure In.San.It.TEEEEE. You know those days when you're in desperate need of sugar and you've already downed more gummy vitamins than recommended while seriously considering how many more you can ingest without causing severe harm to your internal organs? Superbowl Recipes - iVillage. Cheesecake Stuffed Strawberries | Cheesecake Stuffed Strawberries These cheesecake stuffed strawberries are the perfect dessert treat!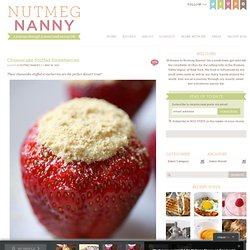 Can I just say that I have died and gone to heaven. Cheesecake stuffed strawberries….how have I not made these before?!
---