Programming
Big Ball of Mud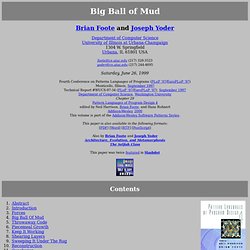 Brian Foote and Joseph Yoder Department of Computer Science University of Illinois at Urbana-Champaign 1304 W.
MVVM Compared To MVC and MVP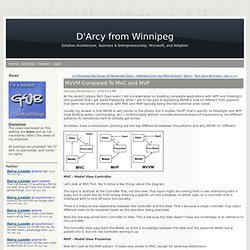 Saturday, November 21, 2009 6:53 PM At the recent Calgary Tech Days event I did a presentation on building composite applications with WPF and Silverlight.
MvcContrib: an Outer Curve Foundation project
Central Maryland Association of .NET Professionals (CMAP) is a user group based in Maryland that focuses on learning and discussing Microsoft .NET technologies. Membership is free and open to experts and beginners alike!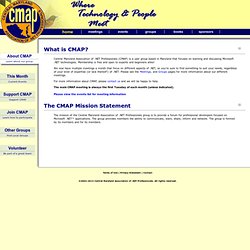 CMAP