Ideas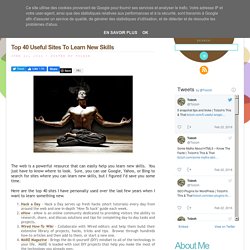 The web is a powerful resource that can easily help you learn new skills. You just have to know where to look. Sure, you can use Google, Yahoo, or Bing to search for sites where you can learn new skills , but I figured I'd save you some time. Here are the top 40 sites I have personally used over the last few years when I want to learn something new.
post written by: Marc Email All education is self-education.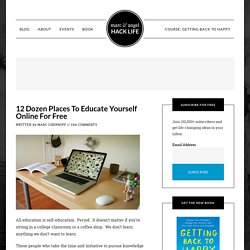 Robot For President YouTube - Hitler Banned From iSketch! Content Aware Image Resizing (found by J-Roen) SeaDragon @ TED The Bad Signage Pool Dice Stacking Fantoche (2 times) RENT - online auditions Polo without the horse 3d motion portrait Fruit Vessel Monkey Loves Pigeon Jessica the Pet Hippo (found by Julia ) Treadmill Madness Bending Light Sleeping Concert In Spain Partial Face Transplants Cop riding Segway runs down suspect color matching coffee cup São Paulo No Logo super fun happy slide Daft Hands Crowd Farm zZz Babies Eating Lemons Type the Sky Screaming Beans Visible Only Through a Digital Camera Walk it Out (found by Lauren) Inmate Thriller The Moment the Tallest Man Met the Shortest Man David Shrigley Music Video Brain Cloud Pictures at Right Angles (found by Doodles ) The New Internet Hero Laughing Yoga 2 Jed Movie The Wind Apnee Typography Toys Letter of the Day (found by Paul Drew) Origins of Punctuation Marks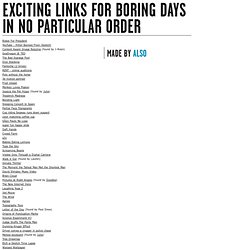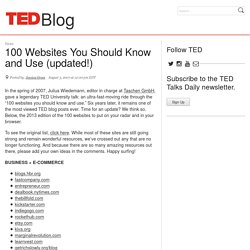 Entertainment Meet David Peterson, who developed Dothraki for Game of Thrones There are seven different words in Dothraki for striking another person with a sword.
The RSA: meeting 21st century challenges by showcasing ideas, undertaking innovative research and building civic capacity around the world. To learn more about the RSA, visit: thersa.org Our events are made possible with the support of our Fellowship. Support us by donating or applying to become a Fellow. Download the podcasts to listen to events in full (unedited versions available including Q&A sessions) thersa.org/events/audio-and-past-events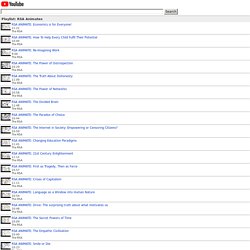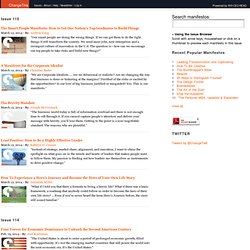 Issue 103 Lay Off Your Buildings, Not Your People! March 13, 2013 - By: Maynard Webb
So…I saw your tweet. You're "bored"? I am…absolutely floored. Hopelessly lost in admiration!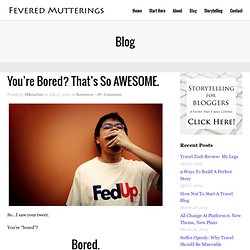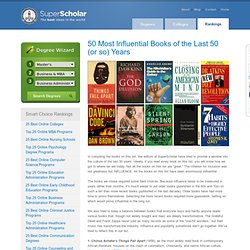 In compiling the books on this list, the editors at SuperScholar have tried to provide a window into the culture of the last 50 years. Ideally, if you read every book on this list, you will know how we got to where we are today. Not all the books on this list are "great."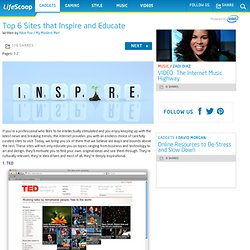 If you're a professional who likes to be intellectually stimulated and you enjoy keeping up with the latest news and breaking trends, the internet provides you with an endless choice of carefully curated sites to visit. Today, we bring you six of them that we believe are leaps and bounds above the rest. These sites will not only educate you on topics ranging from business and technology to art and design, they'll motivate you to find your own, original ideas and see them through. They're culturally relevant, they're idea driven and most of all, they're deeply inspirational. TED is short for three incredibly important subjects in our modern world; technology, entertainment and design. Started in 1984, TED brings together the most brilliant minds to teach us about issues that matter.