Market
L'arrivée de Living Social en France relance la bataille des achats groupés, Actualités
How France Became The #2 Market For Groupon
Editor's note: Jonathan Besnainou is co-founder and CEO of Ohmydeal, a leading daily deal aggregator in France. He writes on his perspective on the daily deal market in France and what it means for the rest of the world. France is now Groupon's #1 European market and #2 worldwide.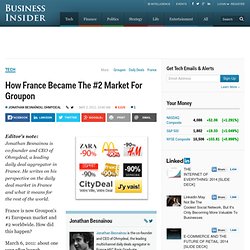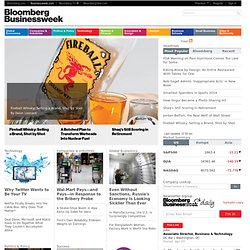 Bloomberg Businessweek Continue to Businessweek Sign in with Facebook Or use your Businessweek account Forgot password?
www.lookingo.com/uploads/custom/presse/110501-capital.pdf
Ludodeal Blog « Veille sur le marché des sites d'achat groupé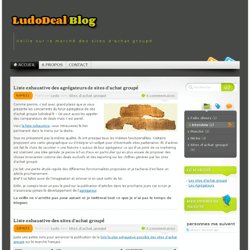 La main invisible sensé réguler le marché de l'achat groupé par le jeux de la concurrence tarde à se faire sentir. Pourtant ce ne sont pas les concurrents qui manquent. En effet, Groupon continue sur sa lancée et ne change aucune de ses méthodes. 50% de commission et même 100% cette foi-ci (selon la commerçante), Nombres de deals à vendre "impossibles" à maitriser. Des négociations de contrats plutôt douteuses si l'on en croit l'histoire extravagante d'une commerçante belge poussée à fermer boutique à cause de deux deals passés avec Groupon.
Le marché des couponings groupés s'est développé rapidement en l'espace de 2 ans grâce à Groupon qui a lancé ce business model. Groupon continue sa lancée et prépare une introduction en bourse pour cette année avec une valorisation attendue d'environ 15 milliards de dollars; Pas mal pour un site lancé en 2009. Beaucoup de start-up ont voulu suivre l'ogre Groupon.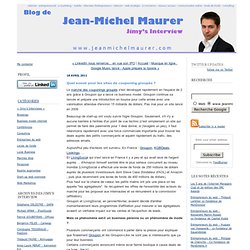 Quel avenir pour les sites de couponing groupés ?
Groupon may be a $25 billion company dominating the daily deals space, but it's far from perfect. Stuart Wall, the 28-year-old founder of New York-based SignPost, thinks he's come up with a way to attack Groupon's market and solve some of its shortcomings. SignPost, which launched last October and is backed by Google Ventures and Spark Capital, offers multiple ongoing deals that don't expire, unlike Groupon. It also offers a different user experience too.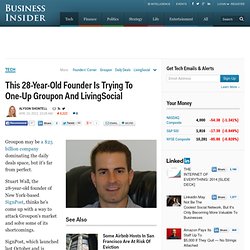 SignPost Deal Site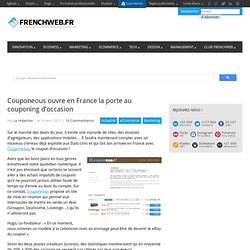 Couponeous ouvre en France la porte au couponing d'occasion
Sur le marché des deals du jour, il existe une myriade de sites, des dizaines d'agrégateurs, des applications mobiles… Il faudra maintenant compter avec un nouveau créneau déjà exploité aux Etats-Unis et qui fait son arrivée en France avec Couponeous, le coupon d'occasion ! Alors que les bons plans en tous genres envahissent notre quotidien numérique, il n'est pas étonnant que certains se laissent aller à des achats impulsifs de coupons qu'il ne pourront jamais utiliser faute de temps ou d'envie au bout du compte. Sur ce constat, Couponeous propose un site de mise en relation qui permet aux internautes de mettre en vente un deal (Groupon, Dealissime, Lookingo…) qu'ils n'utiliseront pas. Hugo, co-fondateur : « En ce moment, nous sommes un modèle à la Leboncoin mais on envisage peut-être de devenir le eBay du coupon »
Le boom de l'achat groupé aux Etats-Unis
Depuis quelques semaines, les médias s'acharnent sur Groupon, la société apparemment satanique qui ferait beaucoup de mal aux petits commerçants locaux. L'émission de Capital sur M6 puis sur FranceTV, sans compter les autres médias, ont largement diabolisé l'entreprise. J'avoue que j'accorde généralement peu de crédit aux médias sur ces sujets car ils sont souvent plus à la recherche du spectaculaire, plutôt que de chercher à informer le public de manière impartiale.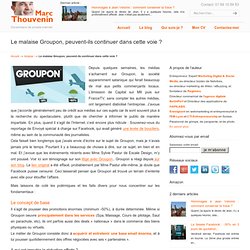 Le malaise Groupon, peuvent-ils continuer dans cette voie ?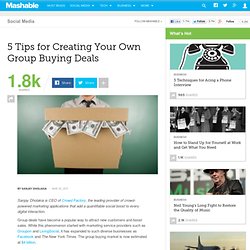 Sanjay Dholakia is CEO of Crowd Factory, the leading provider of crowd-powered marketing applications that add a quantifiable social boost to every digital interaction. Group deals have become a popular way to attract new customers and boost sales. While this phenomenon started with marketing service providers such as Groupon and LivingSocial, it has expanded to such diverse businesses as Facebook and The New York Times.
5 Tips for Creating Your Own Group Buying Deals
Les Français se distingueraient en Europe par leur fréquentation des sites proposant des coupons de réduction on et offline, selon cette étude de ComScore. Le taux de pénétration de ces sites s'approcherait de 21 % en France, devant le Royaume-Uni (17 %) et l'Italie (15,2 %). En moyenne, il était de 9,6 % en décembre 2010 en Europe, contre 3,9 % un an plus tôt, et 18,8 % en Amérique du Nord. Cette croissance s'explique principalement par l'émergence de Groupon, qui s'est implanté sur le Vieux Continent début 2010 en rachetant l'allemand CityDeal. Désormais, les sites de coupons drainent une audience de 34,9 millions d'internautes en Europe, dont plus du tiers pour le seul Groupon.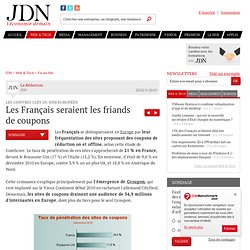 Les Français seraient les friands de coupons - Internet Europe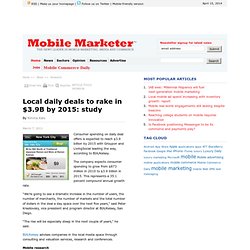 Local daily deals to rake in $3.9B by 2015: study - Mobile Marketer - Research
By Rimma Kats March 7, 2011 Consumer spending on daily deal offers is expected to reach $3.9 billion by 2015 with Groupon and LivingSocial leading the way, according to BIA/Kelsey. The company expects consumer spending to grow from $873 million in 2010 to $3.9 billion in 2015. This represents a 35.1 percent compound annual growth rate.
De l'évolution du marché de l'achat groupé en France
With the plethora of daily deal sites emerging is there a risk that e-mail overload will quickly cause people to ignore and miss deals with higher frequency
Daily Deal | Buzz Study
Posted by Eric on October 20, 2011 Business / No Comments LivingSocial's deal with Whole Foods last month generated $10 million in revenue, 4% of the daily deal industry's revenue. LivingSocial's gross revenue grew by 32% in September, primarily attributable to the Whole Foods deal. By contrast, industry leader Groupon's revenue grew by 6%. How did the deal affect conversations around LivingSocial and Whole Foods online?
Divers
Vous souhaitez créer votre entreprise ou l'avez déjà fait depuis peu, ou bien encore vous reprenez une entreprise avec l'ambition de la transformer ? Et vous êtes HEC actuellement en cours de formation ou déjà diplômé, très récemment ou depuis beaucoup plus longtemps ? L'incubateur HEC peut sans doute vous aider à vous lancer ou vous aider dans la reprise de votre entreprise ! Notre prochaine rentrée aura lieu fin avril, et la deadline pour candidater à cette prochaine promotion est fixée au 4 mars.