MacOSXRelated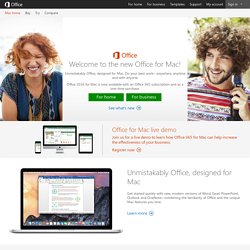 Why you'll love Office for Mac Office for Mac 2011 is professional, compatible, and familiar. And it enables you to work with virtually anyone, anywhere.
There is already an old hint about this topic, but it doesn't really explain it very clearly, only in the comments. Here's how you can change the margins in TextEdit to your favourite size, so that you can use, for example, the whole space on a sheet of paper when printing. First, save your document first as a Rich Text file (.rtf), if you have not already done this. To see the effect directly in your document, open it and enable under the Format menu the setting Wrap to Page for your document. Next open up the TextEdit preferences, switch to the tab Open and Save and check on the option Display RTF files as RTF code instead of formatted text. Open the document again and you will see the raw code that defines how the document look like.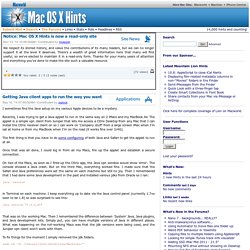 Best Mac Software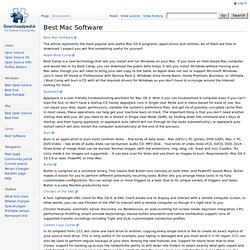 Best Mac Software The article represents the most popular and useful Mac OS X programs, applications and utilities. All of them are free to download. I expect you will find something useful for yourself. Apple Boot Camp Boot Camp is a new technology that lets you install and run Windows on your Mac.
Apple :: the How-To Geek
Downloads - Dashboard
Blogs & Forums (428) Post to your blog and stay up to minute with favorite feeds and discussions. Business (178) Get organized with widgets for everything from Main St. to Wall St. Calculate & Convert (201) Measure twice, cut once.