MacOSXRelated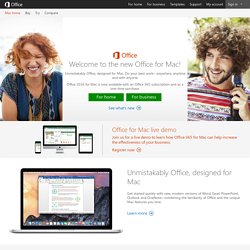 Why you'll love Office for Mac Office for Mac 2011 is professional, compatible, and familiar. And it enables you to work with virtually anyone, anywhere.
First thing I do when I get a new system is to redirect downloads from ~/Downloads to /tmp. The advantage with this adjustment is that in /tmp files older than a week is automatically deleted (and at every restart). Almost all files I download don't need to be stored, for example: 1. Installers. Run the installer (or dmg) from /tmp and then forget about it and it is automatically deleted within a couple of days.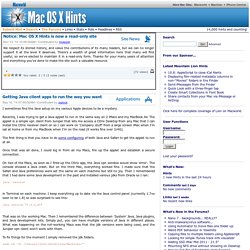 Best Mac Software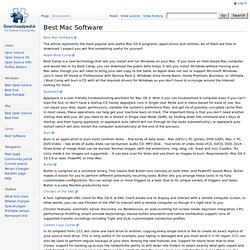 Best Mac Software The article represents the most popular and useful Mac OS X programs, applications and utilities. All of them are free to download. I expect you will find something useful for yourself. Apple Boot Camp Boot Camp is a new technology that lets you install and run Windows on your Mac.
Apple :: the How-To Geek
Downloads - Dashboard
Blogs & Forums (428) Post to your blog and stay up to minute with favorite feeds and discussions. Business (178) Get organized with widgets for everything from Main St. to Wall St. Calculate & Convert (201) Measure twice, cut once.