Apple
The box has clean, simple lines and contains a shit The billionaire pioneer said he was inspired after the company developed the world's thinnest laptop computer. "We took most of the useful things out of it and doubled the price. The early demand has been incredible.
APPLE TO CHARGE $2000 FOR SHIT IN A BOX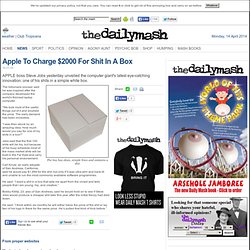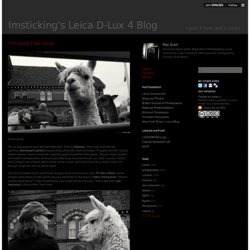 Download this gallery (ZIP, null KB) Download full size (1112 KB) The Reverend Eric Martin Let's begin with the obvious! The colourful versions of some of my images of Mr Big from a gig they did in London recently.
Imsticking's Leica D-Lux 4 Blog - I post it here and it sticks ...
FrameByFrame
Joshuaink: Sexy "Free" OS X Apps
Free and open-source software is good for you and good for the world. This is the best free Mac software that we know of. Mozilla Firefox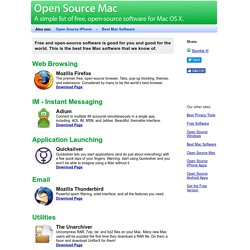 Open Source Mac - Free, Open-Source software for OS X