Tools - Utilitaires
Path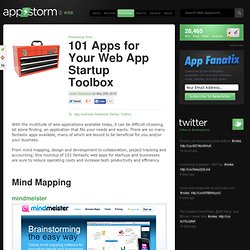 With the multitude of web applications available today, it can be difficult choosing, let alone finding, an application that fits your needs and wants.
101 Apps for Your Web App Startup Toolbox
Sketching, Wireframing online
Project management - Collaboration
File-Sharing Service | Partage de fichiers
I always did like those posts that list a bunch of apps and tools I'd never heard of.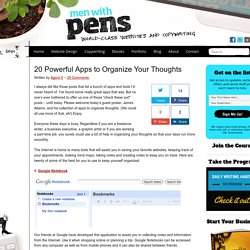 20 Apps to Organize Your Thoughts | Men With Pens
25 Free Portable Programs For Designers and Web Developers | Cre
Being a designer or may be even being a web designer it can be very expensive in order to purchase the best design application . This article is a short but sweet compilation of 25 Free Portable Programs For Designers and Developers working on a shoe string budget as well as working on the fly.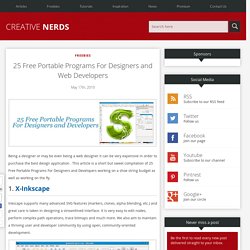 Tsooji