TRAVAIL PERSO
In the fall of 1990, Keizo Kitajima received a commission from Japan's Asahi Shimbun newspaper to visit the Soviet Union, the opportunity to spend a year documenting both people and places in what was then a monolithic entity. 15 republics, 11 time zones, and thousands of miles spanning the two—the task was daunting in the All the Clothes of a Woman, 1970′s By Roy Arden, This curator's text was originally published for the exhibition 'Hans-Peter Feldmann' at the Contemporary Art Gallery, Vancouver, June 9 – August 20, 2006. Hans-Peter Feldmann's oeuvre includes works in many media, from painting to sculpture, installation, photography, collage, bookworks, archives or collections of images, objects, etc, however HANS-PETER FELDMANN: "Hans-Peter Feldmann" (2006) Poppy: Trails of Afghan Heroin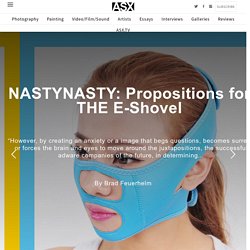 World Wildlife Fund's #LastSelfie Campaign Uses Snapchat to Raise Awareness About Endangered Species In a world filled with more social media platforms than you can shake a stick at, it's inevitable companies are going to do their best to exploit the social media platforms to their benefit. Oftentimes it's tacky, but once in a while it's creative, unique and powerful — as this ad by the World Wildlife Fund in Denmark and Turkey goes to show. Read more… Joe McNally Shares Some Incredibly Useful Lighting & Basic Photography Tips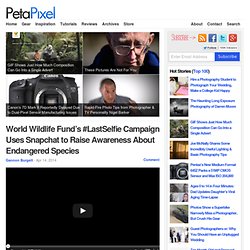 PetaPixel
Une contribution de Patrice Motte. Il y a quelques temps, nous avons discuté sur ce forum du problème de remplacement des joints en mousse et des butées de miroir. Les solutions proposées à l'époque étaient : - des lamelles de néoprène découpées dans un tapis de souris - des bandes de mousse anti-dérapante pour carpettes. A la suite de ce fil, j'ai eu a remplacer encore plusieurs joints, et j'ai pu, je pense, trouver des solutions plus performantes (et testées :) ). 1) Néoprène de sous-vêtement de plongée. ----------------------------------------- J'ai retrouvé dans ma cave des chutes de néoprène de 2mm et 2,5mm de néoprène, utilisé pour la confection de sous-vêtements de plongée ou de maillots de bain isothermes. (Voir votre revendeur/plongée/baignade préféré...).
FAQ fr.rec.photo - I -
Prix Pictet: Home
What's Next
The Collection | Galleries | Features | Motion | Stories | News Ian Van Coller Salamina and Sara, Vaalwater, Limpopo, South Africa, 2014 View Today's Flak Photo » The Flak Photo Collection Are you promoting a photography project?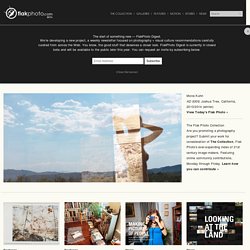 Immaterials: the ghost in the field on Vimeo
Light Painting WiFi
Expérimenté depuis la mise en ligne du nouveau site de la SFP en mars dernier, le catalogue en ligne de la bibliothèque (hors inventaire des périodiques) est une avancée majeure pour la mise en ligne des données des collections. Exécuté à l'initiative et sous la direction de Luce Lebart, directrice des collections, et entièrement réalisé par Vincent Guyot, documentaliste et manageur en ressources numériques en Service civique à la SFP, ce catalogue a été élaboré à partir des quelques 8 000 références bibliographiques que contenait une base de données informatique dont la constitution avait été entamée dès le milieu des années 1990 avec l'aide de nombreux et vaillants lecteurs bénévoles et stagiaires, à partir notamment des informations du meuble à fiches de la bibliothèque. Ce premier répertoire informatique avait permis à de nombreux lecteurs de naviguer dans l'inventaire de la bibliothèque et de générer des listes.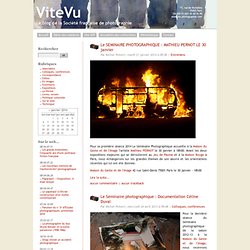 ViteVu
The 2014 National Geographic Traveler Photo Contest has begun. Photographers from around the world can submit their photos in the four categories: Travel Portraits, Outdoor Scenes, Sense of Place and Spontaneous Moments. The grand prize winner will receive a National Geographic Expedition to Alaska.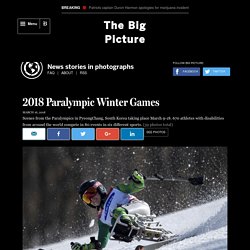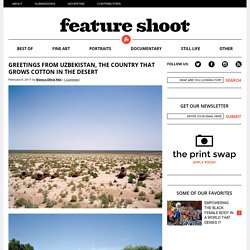 Can't code? No worries—that's where Webydo comes in. The cloud-based, online website design studio is well on its way to revolutionizing the professional web design industry. Webydo enables web and graphic designers to create fresh, dynamic HTML websites for their clients without writing a single line of code. There is indeed freedom in being code-free—not only does it mean designers can focus on what they do best, but it also eliminates the need for a web developer to manually convert graphic design into code, saving designers and their clients some serious time and money while also ensuring total creative control. With Webydo's "addictive ease of use" and intuitive platform, the site-building process is simple.
Au sommaire | Polka Magazine
Société Française de Photographie - L' Association
Babel collectif
The Massive Dev Chart: B&W film development database