TRAVAIL PERSO
I'll Take 1,000 Facebook Fans for $49.99 Editor's Note: After the piece was published, we were made aware of a deal WeSellLikes is running that gives away 1,000 likes to anybody who writes about their website. We wanted to make it clear that we did not know about this deal nor do we have any intention of taking them up on their offer… although the irony did make us chuckle. I had a really great Christmas. I asked Santa for several things, among which were pink slippers, pajamas with the bear from the movie "Ted" on them, a new cell phone case made out of big fake pearls, and a mini-vacuum to suck up all the sunflower seeds that accumulate around my desk while I work.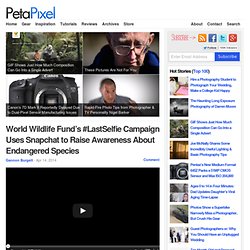 PetaPixel
Une contribution de Patrice Motte.
FAQ fr.rec.photo - I -
Prix Pictet: Home
What's Next
Immaterials: the ghost in the field on Vimeo
Light Painting WiFi
Expérimenté depuis la mise en ligne du nouveau site de la SFP en mars dernier, le catalogue en ligne de la bibliothèque (hors inventaire des périodiques) est une avancée majeure pour la mise en ligne des données des collections. Exécuté à l'initiative et sous la direction de Luce Lebart, directrice des collections, et entièrement réalisé par Vincent Guyot, documentaliste et manageur en ressources numériques en Service civique à la SFP, ce catalogue a été élaboré à partir des quelques 8 000 références bibliographiques que contenait une base de données informatique dont la constitution avait été entamée dès le milieu des années 1990 avec l'aide de nombreux et vaillants lecteurs bénévoles et stagiaires, à partir notamment des informations du meuble à fiches de la bibliothèque.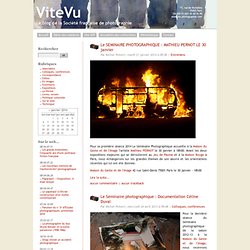 ViteVu
The winners have been named in the 2013 National Geographic Photography contest. As a leader in capturing our world through brilliant imagery, National Geographic sets the standard for photographic excellence. Professional photographers and amateur photo enthusiasts from over 150 countries submitted more than 7000 entries.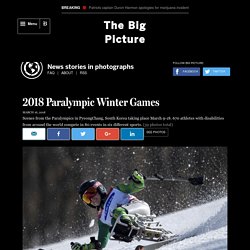 Au sommaire | Polka Magazine
Société Française de Photographie - L' Association
Babel collectif
The Massive Dev Chart: B&W film development database