Les banques d'images
Droits images
Banques d'images gratuites. The Leading Source Of Free Stock Photos - freeimages. Banques d'images gratuites / libres de droit. Photographe d'art. GraphicObsession | Banque d'images Libres de droits. Collections d'images - Collections d'images et de photographies libres de droits sur Jupiterimages. Calisphere - A World of Digital Resources. Corbis Images – Photographies de stock et Dessins/Illustrations de qualité exceptionnelle. Gallica, bibliothèque numérique - Plus d'un million de livres et de documents gratuits. Images créatives | Photos, illustrations, cliparts vectoriels et archives.
Etape 1 : Recherche Pour lancer votre recherche, saisissez des mots-clés dans le champ de recherche pour parcourir notre banque d'images Créatif ou Editorial.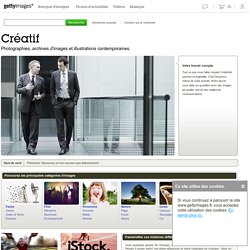 Et pour trouver d'autres idées au cours de votre recherche, essayez Catalyst (en anglais uniquement). Agence photo de la Réunion des musées nationaux RMN - Banque d'images d'art, reproductions de tableaux, photothèque.
---