SLP information
Get flash to fully experience Pearltrees
If the title above does not display correctly, you should click on "About" to find out how to get a unicode font. Introduction You can use this tool to type phonemic symbols to be inserted in a word processor. You can also use it to produce the code needed to insert phonemic symbols in a web page. To start work, use the buttons below to choose which you want to do. Use the "About" button to get more information anbout using phonetic symbols in word documents and web pages.
Interesting Info -> Lying Index -> How to Detect Lies Become a Human Lie Detector (Part 1) Warning: sometimes ignorance is bliss. After gaining this knowledge, you may be hurt when it is obvious that someone is lying to you. The following deception detection techniques are used by police, forensic psychologists, security experts and other investigators.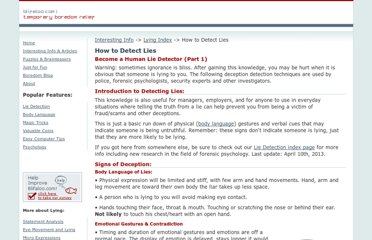 visual symbols for communucation
SLP professional associations
undefined These sites will give you information about specific speech and language disorders, articles you might wish to share with your clients or their parents, lesson plans, and materials American Speech-Language-Hearing Association (ASHA) New Jersey Speech and Hearing Association New Jersey Department of Education - Special Education Net Connections for Communication Disorders and Sciences Healthtouch Speech Paths Speech Therapy Activities A monthly online newletter with lesson plans, links, and ideas.
This technical report provides the brief history, legality and research surrounding the gender age gap and single-sex education. This comprehensive guide for educators coordinating programs for English Language Learners is recommended for ALL schools, which are required under No Child Left Behind to identify and assess their ELL students. The 2012-13 SERC Early Childhood Education Professional Development Catalog is now available! The 2012-13 SERC Professional Development Catalog is now available! <p style="text-align:right;color:#A8A8A8"></p>