Accessible print
Storynory, Free Audio Stories for Kids. Berkeley Video and Podcasts for Courses. TED. WorldCat. A foundation of shared data WorldCat represents a "collective collection" of the world's libraries, built through the contributions of librarians, expanded and enhanced through individual, regional and national programs.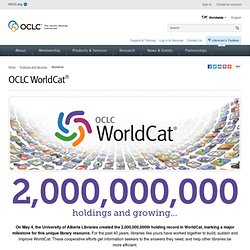 WorldCat represents the electronic and digital materials most in demand by information seekers, as well as the important, unique items found only in local libraries. WorldCat connects library users to hundreds of millions of electronic resources, including e-books, licensed databases, online periodicals and collections of digital items. Library of Congress Online Catalogs. Library of Congress Online Catalogs.
Digital Collections & Programs.
Www.archive.org
Databases: Library of Congress Electronic Resources Online Catalog. Online Book Catalog - Overview. Note: we also have offline book catalogs to download and use at home.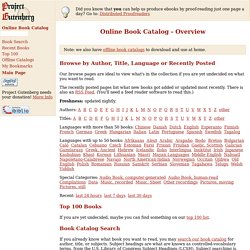 Browse by Author, Title, Language or Recently Posted Our browse pages are ideal to view what's in the collection if you are yet undecided on what you want to read. The recently posted pages list what new books got added or updated most recently. There is also an RSS Feed.
---