Pics/videos
But I'm A Nice Guy. Photographer styles daughter as 5 powerful women for 5th birthday - Your Community. Famed aviator Amelia Earhart is among the iconic women that 5-year-old Emma was styled to look like.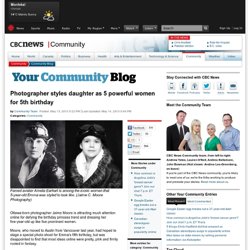 (Jaime C. Moore Photography) Photos: Women and girls who've changed their world. Changing the conversation about sexual assault in the "rape capital of America" Posted by Tom Megginson | 20-04-2013 21:52 | Category: Violence This campaign launched last year, but I just stumbled upon it today when Slutwalk Toronto shared one of the ads from Everyday Feminism's Facebook page.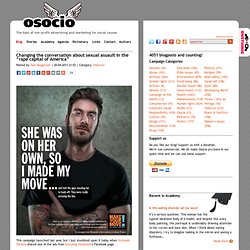 Make Your Move Missoula is "a group of community organizations dedicated to ending sexual violence" in Montana, USA. The positive message of standing up against rape culture is reminiscent of a trend we've been tracking by the American Association of University Women, The Association of Chief Police Officers in Scotland, and Sexual Assault Voices of Edmonton. Almost a year ago, Jezebel reported that the city of Missoula the was known as the "rape capital of America" due to an alarming number of sexual assaults at the University of Montana.
The War on Suffrage. "Nine little Suffergets, Finding boys to hate, One kisses Willie Jones, And then there are Eight."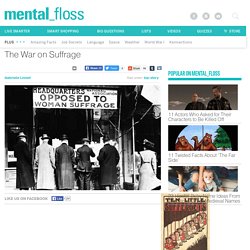 Ten Little Suffergets tells the sad tale of ten little girls who lose their pro-suffrage leanings when they spy shiny objects like toys, men, and the Sandman. The 1915 picture book ends with the final baby suffragette cracking her baby doll's head open. "And then there were none!" NAILED IT: If You're A Dude On The Internet, You NEED To See This Video. Women's stories from Afghanistan #10yearson.
Posted by Marc van Gurp | 10-10-2011 22:14 | Category: Peace & Conflicts, Women's Issues Outrageous to say probably but what a beautiful video from ActionAid UK.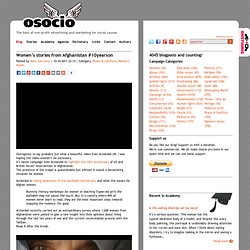 I was hoping this video wouldn't be necessary. 'Underweight' Models Banned in Israeli Advertisements. Maybe it's because you're "PetiteGal" that you put things in that way, but it's not productive IMO.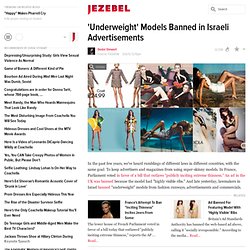 Models are most certainly NOT "too tall" or "too tall for their size" because that frames the discussion as though their height is the problem and/or a correctable condition. It's not. Height is 99% genetics and saying someone is "too tall" will only give tall girls a complex they can't do a damn thing about. The actual problem is that the girls on the runway/in editorials are encouraged to take measures to be a weight that is *unnatural* and *unsustainable long-term* proportionate to their natural, non-negotiable height. Video of 500 Years of Female Portraits in Western Art. 11 Photos Celebrating Women Workers of World War I. While you've probably seen hundreds of images of women working in factories during World War II, that wasn't the first time women joined the workforce to help fill in for the millions of men sent out to fight.
In fact, many people credit the freedoms given to women during The Great War for both women's suffrage and the popularity of both the lifestyle and fashion of the flapper. The impact of women going off to work was more pronounced in certain countries. For example, the UK joined the war in 1914 while the US waited until 1917 to enter the fray, meaning the United Kingdom had far more need for women to enter the workforce to fill in for the missing soldiers.
In many cases, women from all countries involved even volunteered to enter the service as non-combative soldiers. International Slutty Women's Day: A Story in GIFs. Ten-Year-Old Model Rips Waves Through Fashion Industry. Image Credit: Screenshot of Vogue Paris Editorial Thylane Loubry Blondeau has been modeling since the age of four, lighting up the cover of Vogue Enfants and walking the runway for Jean-Paul Gaultier.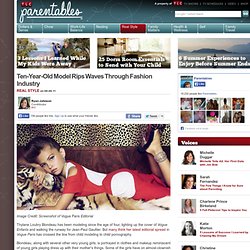 But many think her latest editorial spread in Vogue Paris has crossed the line from child modeling to child pornography. Blondeau, along with several other very young girls, is portrayed in clothes and makeup reminiscent of young girls playing dress up with their mother's things. Some of the girls have on almost-clownish makeup, while others are seemingly fresh-faced and natural. But most of the concern comes from the poses the young girls are using, not necessarily the hair, clothes, and makeup.
---