Dessert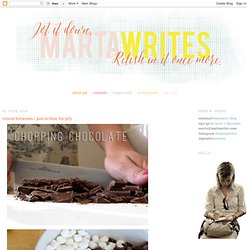 my friend laney cooked up these killer s'more brownies for bookclub the other night and all the ladies went back for more. i had to hurry and make them again, for the fetus' sake. simple to make, ooey and gooey and delicsh. benji pounded a piece during a glowstick enhanced past-bedtime soccer game. these are getting me in the mood to sleep under the stars at the big family camp-out next week. can you believe the fourth of july is right around the corner?! happy weekending. S'more Browniesoriginal recipe from allrecipes 1 (21.5 ounce) package brownie mix6 graham crackers2 cups miniature marshmallows8 (1.5 ounce) milk chocolate bars, coarsely choppedPreheat oven to 350 degrees F (175 degrees C). Prepare brownie mix according to package directions.
Casserole Queens: Watermelon Punch
Rice pudding is one of my favorite snacks! It has been a food obsession of mine for years now. I love how simple it is too; I usually have all the ingredients in my pantry and refrigerator whenever the rice-pudding-craving strikes. The other afternoon I made this quick and easy rice pudding and added roasted strawberries. If you've never made rice pudding before I highly recommend giving it a try!
Rice Pudding With Roasted Strawberries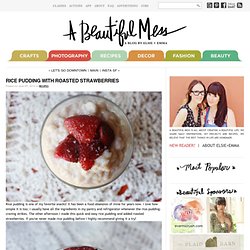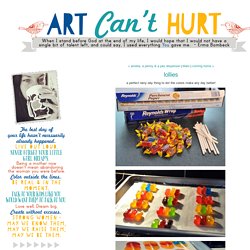 a perfect rainy day thing to do! the colors make any day better! how to make LOLLIESyou will need: jolly ranchers, candy sticks, parchment paper, foil & a cookie sheet 1) lay a piece of foil on cookie sheet. cover foil with a piece of parchment paper.2) unwrap candies and place side by side on parchment paper in your choice of color & flavor combinations. use three candies together for extra large lollies, and only two candies together for regular lollies.3) heat candies in oven for about 5 minutes at 200 degrees. keep a close eye on the candies and take them out as soon as they've barely melted together. if you leave them in too long they will melt too much and you won't be able to put a stick into the lollie. alter the cook time accordingly.4) carefully take cookie sheet out of oven. immediately lay candy sticks into place on melted candies. slowly twirl in melted candy to coat the stick and so it will hold in the lollie. they're hot!
unnamed pearl
Butter Cookies Recipe
I have this thing for cookies. I can eat them after they've been baked, but I'm just as happy to eat them beforehand. Salmonella? Doesn't scare me. At least, not when it comes to cookie dough.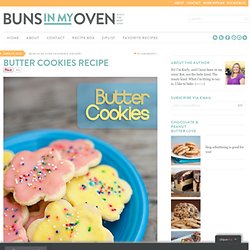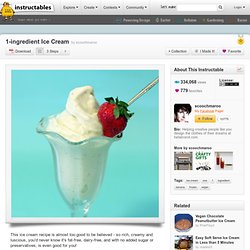 1-ingredient Ice Cream
This ice cream recipe is almost too good to be believed - so rich, creamy and luscious, you'd never know it's fat-free, dairy-free, and with no added sugar or preservatives, is even good for you! It only takes one ingredient to make this dreamy dessert - can you guess what it is?? (without looking at the next step) You may argue that without dairy, this has no place being called "ice cream." But I challenge you to try this recipe, and tell me it doesn't taste EXACTLY like ice cream!
1. Whip 1.5 cups of whipping cream (plus 1 teaspoon of vanilla extract if desired) until it forms stiff peaks, refrigerate. 2.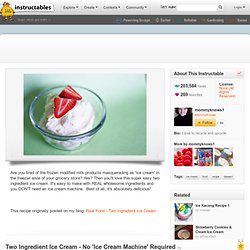 Two Ingredient Ice Cream - No 'Ice Cream Machine' Required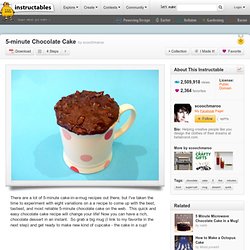 There are a lot of 5-minute cake-in-a-mug recipes out there, but I've taken the time to experiment with eight variations on a a recipe to come up with the best, tastiest, and most reliable 5-minute chocolate cake on the web. This quick and easy chocolate cake recipe will change your life! Now you can have a rich, chocolate dessert in an instant.
Something changed my life last month. And when I say it changed my life, I mean that it changed my life. Yeah. Whoa.
Oreo Cookie Spread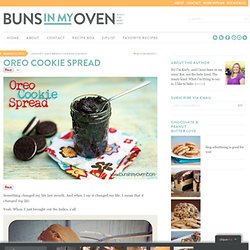 Chocolate Ganache Blocks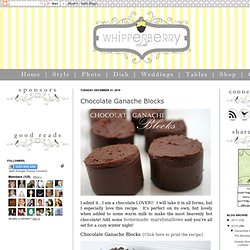 I admit it…I am a chocolate LOVER!! I will take it in all forms, but I especially love this recipe. It's perfect on its own, but lovely when added to some warm milk to make the most heavenly hot chocolate! Add some homemade marshmallows and you're all set for a cozy winter night! Chocolate Ganache Blocks {Click here to print the recipe}