Livesmart
Raghav Bashyal
Sun, clouds, and rainbows!
As the United States deepens its commitment to Afghanistan, FRONTLINE takes viewers inside the war-torn nation to reveal a disturbing practice that is once again flourishing in the country: the organized sexual abuse of adolescent boys. In The Dancing Boys of Afghanistan , Afghan journalist Najibullah Quraishi ( Behind Taliban Lines ) returns to his native land to expose an ancient practice that has been brought back by powerful warlords, former military commanders and wealthy businessmen. Known as "bacha bazi" (literal translation: "boy play"), this illegal practice exploits street orphans and poor boys, some as young as 11, whose parents are paid to give over their sons to their new "masters." The men dress the boys in women's clothes and train them to sing and dance for the entertainment of themselves and their friends. According to experts, the dancing boys are used sexually by these powerful men.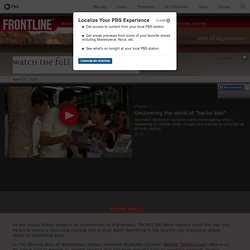 Watch The Full Program | The Dancing Boys Of Afghanistan | FRONTLINE
The George Foster Peabody Awards ( Peabody Awards ) recognizes distinguished and meritorious public service by radio and television stations , networks, producing organizations and individuals. In 1939, the National Association of Broadcasters formed a committee to recognize outstanding achievement in radio broadcasting . Committee member Lambdin Kay, manager of WSB Radio in Atlanta , thought the award would be more credible if it were academically sanctioned and independently administered. He approached John E.
Peabody Award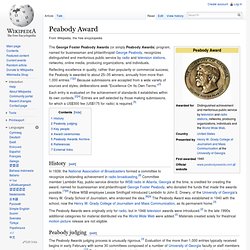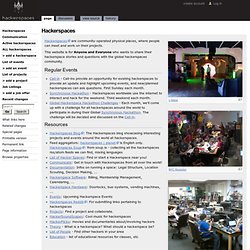 Hackerspaces are community-operated physical places, where people can meet and work on their projects. This website is for Anyone and Everyone who wants to share their hackerspace stories and questions with the global hackerspaces community. Regular Events Call-in - Call-ins provide an opportunity for existing hackerspaces to provide an update and highlight upcoming events, and new/planned hackerspaces can ask questions. First Sunday each month.
Once gay men and women couldn't come out because they were afraid of breaking their parents' hearts. Now their parents are coming out on television about their gay children. "I did not want to lose my son," says Keya Ghosh in the CNN-IBN documentary My Child is Gay . "If I had opposed him he would have probably left home."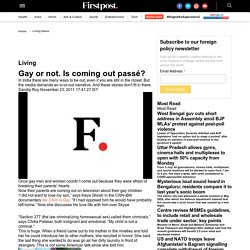 Gay or not. Is coming out passé?
Freethought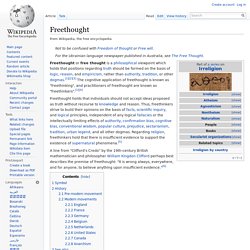 Freethought is a philosophical viewpoint that holds opinions should be formed on the basis of logic , reason and empiricism and not authority , tradition , or other dogmas . [ 1 ] [ 2 ] [ 3 ] The cognitive application of freethought is known as "freethinking", and practitioners of freethought are known as "freethinkers". [ 1 ] [ 4 ] [ edit ] Overview Freethought holds that individuals should not accept ideas proposed as truth without recourse to knowledge and reason .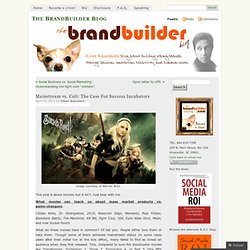 image courtesy of Warner Bros. This post is about movies, but it isn't. Just bear with me. What movies can teach us about mass market products vs. game-changers . Citizen Kane, Dr. Strangelove, 2010, Reservoir Dogs, Memento, Pulp Fiction, Boondock Saints, The Machinist, Kill Bill, Fight Club, 300, Eyes Wide Shut, Moon, and now Sucker Punch .
Mainstream vs. Cult: The Case For Success Incubators
i 2 Votes Litlove at Tales from the Reading Room on one of my favourite subjects, by way of John Carey, one of my favourite nobrow art and literature critics whose The Intellectuals and the Masses was one of the more enlightening reads of 2006:
Pure examples of 'high' or 'low' art | Jahsonic 2006 -2009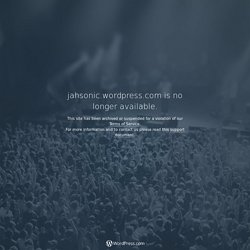 Crazy wisdom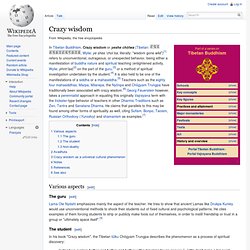 In Tibetan Buddhism Crazy wisdom or 'yeshe chölwa' ( Tibetan : ཡེ་ཤེས་འཆོལ་བ , Wylie : ye shes 'chol ba , literally: "wisdom gone wild") [ 1 ] refers to unconventional, outrageous, or unexpected behavior, being either a manifestation of buddha nature and spiritual teaching (enlightened activity, Wylie : phrin'las ) [ 2 ] on the part of the guru , [ 3 ] or a method of spiritual investigation undertaken by the student. [ 4 ] It is also held to be one of the manifestations of a siddha or a mahasiddha . [ 5 ] Teachers such as the eighty four mahasiddhas , Marpa , Milarepa , the Nyönpa and Chögyam Trungpa have traditionally been associated with crazy wisdom. [ 6 ] Georg Feuerstein however, takes a perennialist approach in equating this originally Vajrayana term with the trickster -type behavior of teachers in other Dharmic Traditions such as Zen , Tantra and Sanatana Dharma .
Book with "Dieu, la Loi, et le Roi" on one page and the golden rule on the other. The Golden Rule or ethic of reciprocity is a maxim , [ 1 ] ethical code or morality [ 2 ] that essentially states either of the following: (Positive form of Golden Rule): One should treat others as one would like others to treat oneself. [ 1 ] (Negative form of Golden Rule): One should not treat others in ways that one would not like to be treated. This concept describes a "reciprocal", or "two-way", relationship between one's self and others that involves both sides equally , and in a mutual fashion. [ 3 ] [ 4 ] This concept can be explained from the perspective of psychology, philosophy, sociology and religion.
The Golden Rule