EV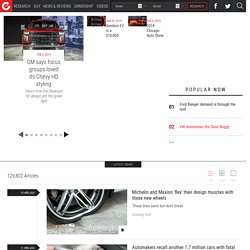 This much is clear - Michael Schumacher is in stable condition, but remains in a medically induced coma following a skiing accident on December 29. From there, information on the seven-time Formula One champion's status is dodgy at best, with speculation from a number of sources that all have the distinction of not being part of Schumacher's medical team. "Unfortunately, I have to repeat any information regarding Michael's health not coming from the doctor's treating him, or his management, must be treated as pure speculation.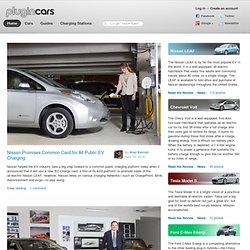 Nissan yesterday announced a modest $180 increase in the starting price of the 2014 all-electric LEAF, compared to the 2013 model. The entry-level S trim is now priced at $28,900. The only change in features is the inclusion of the RearView Monitor as standard equipment on all models, where it was previously part of the "Charge Package." The LEAF's SV and SL trim choices will also be offered in 2014 with a $180 increase.
Plug-In Hybrid & Electric Vehicles - PHEVs - News & Reviews | PluginCars.com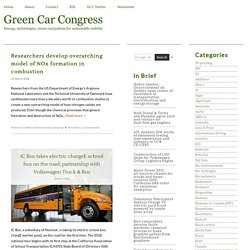 BMW introducing a 7 Series diesel model in US 24 January 2014 BMW will introduce the diesel-engined BMW 740Ld xDrive Sedan in the US. The new model will feature BMW's 3.0-liter TwinPower Turbo diesel engine in the long-wheelbase 7 Series body and will include xDrive, BMW's intelligent all-wheel drive system. The 2014 BMW 740Ld xDrive Sedan will have a Manufacturer's Suggested Retail Price of $83,425, including $925 destination and handling.
Green Car Congress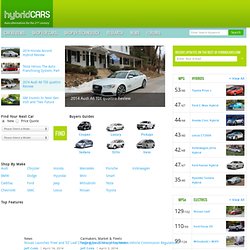 PreviousNext Find Your Next Car Please Select a Make Please Select a Model
EV Links & Resources | Plug In America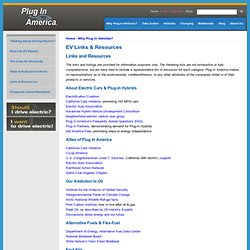 The links and listings are provided for information purposes only. The following lists are not exhaustive or fully comprehensive, but we have tried to include a representative list of resources for each category. Plug In America makes no representations as to the workmanship, creditworthiness, or any other attributes of the companies listed or of their products or services. About Electric Cars & Plug-In Hybrids Electrification CoalitionCalifornia Cars Initiative, promoting 100 MPG carsElectric Auto AssociationAdvanced Hybrid Vehicle Development ConsortiumNeighborhood electric vehicle user groupPlug In America's Frequently Asked Questions (FAQ)Plug In Partners, demonstrating demand for Plug-In HybridsSet America Free, promoting steps to energy independence