Crafts
Paper beads
By Kate on October 30, 2010 I made these paper beads a while ago and dug them out the other day for my eldest son to play with. At three and a half he's grown out of playing with his chunky threading beads – so these were the perfect replacement.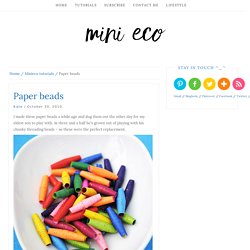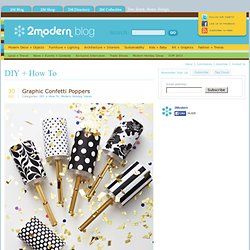 An occasion for dispensing confetti doesn't present itself too often, so why not do it with appropriate aplomb?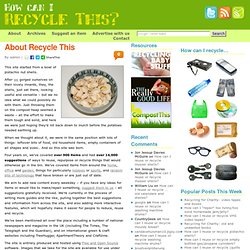 About Recycle This | How can I recycle this?
This site started from a bowl of pistachio nut shells. After we gorged ourselves on their lovely innards, they, the shells, just sat there, looking useful and versatile – but we no idea what we could possibly do with them. Just throwing them on the compost heap seemed a waste – all the effort to make them tough and solid, and here we were just hoping they'd rot back down to mulch before the potatoes needed earthing up.
Owl- bedside lamp : Dominika Drop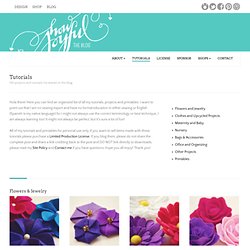 Hola there!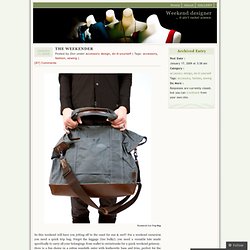 Featured: Lex Trip Bag So this weekend will have you jetting off to the coast for sun & surf?
I think I caught the DIY bug. | Charlotte Tang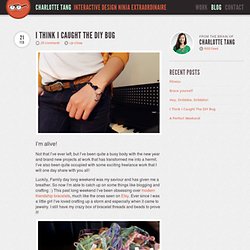 I'm alive! Not that I've ever left, but I've been quite a busy body with the new year and brand new projects at work that has transformed me into a hermit.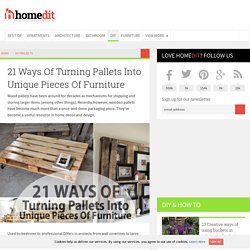 Do you have some pallets or pieces of them that you don't need anymore? Don't just throw them away. There are lots of ways you can use them and turn them unto something original, original and very useful.
Posted by my illustrious guest blogger //// 26 Comments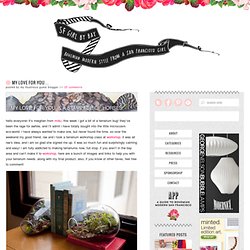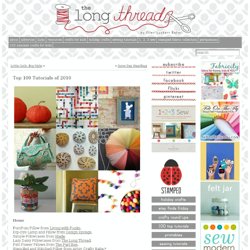 Home PomPom Pillow from Living with Punks.