Online lesson resources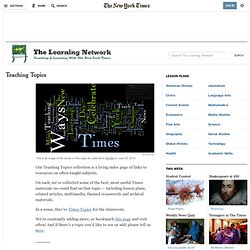 Teaching Topics
The Learning Network provides teaching and learning materials and ideas based on New York Times content. Teachers can use or adapt our lessons across subject areas and levels or contribute their own ideas. Students can respond to our Opinion questions, take our News Quizzes, learn the Word of the Day, try our Test Yourself questions, enter contests, do crosswords, learn about what happened on this day in history, answer 6 Q's About the News, speculate on "What's Going On in This Picture?" or read our Poetry Pairings. Join the conversation by commenting on any post.
Leonardo da Vinci
student interactive games
Access All Titles on ASO
This is a Blake eClub members only page. To access this page you need to be a member of the Blake eClub.If you are not already a member Join Now. If you are a member and have registered, please Log In Now! Once you have logged in, please try the eClub member page you were trying to access again. To find your 5% VIP Coupon go to www.blake.com.au/vip5.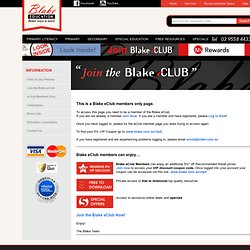 Free to Download - Secondary Resources
Interactive Resources
student developed resources