ELA Tools
DoodleBuzz: Typographic News Explorer. Writing Britain: Pin-a-tale - view map. Turning the Pages™, the British Library. ToonDoo - World's fastest way to create cartoons! Teachers and ARCs « The Reading Zone. *This is a revised and updated version of a post I published on the blog back in 2011.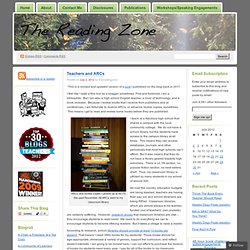 I feel like I walk a fine line as a blogger sometimes. First and foremost, I am a bibliophile. Hunger Games Lessons: Class Reaping and Training: Let the Games Begin! My students had a lot of fun participating in a mock reaping for each district in class based on the popular novel by Suzanne Collins.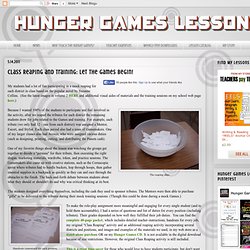 (See the latest images in volume 2 HERE and additional visual aides of materials and the training sessions on my school web page here.) Because I wanted 100% of the students to participate and feel involved in the activity, after we reaped the tributes for each district the remaining students drew for jobs related to the Games and training. For example, each tribute (we only had 12 - one from each district) was assigned a Mentor, Escort, and Stylist.
Each class period also had a team of Gamemakers. One of my larger classes also had Avoxes, who were assigned various duties (such as designing, printing, cutting, and distributing the Panem cash). Graphic Organizers. English Essay Writing: YouTube Series. I have been out of the classroom 3/5 days this term and I will continue to be out of the classroom 3/5 days next term.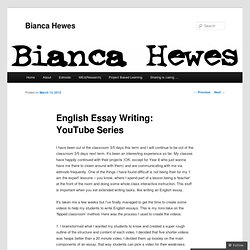 It's been an interesting experience so far. My classes have happily continued with their projects (OK, except for Year 8 who just wanna have me there to clown around with them) and are communicating with me via edmodo frequently. One of the things I have found difficult is not being their for my 'I am the expert' lessons – you know, where I spend part of a lesson being a 'teacher' at the front of the room and doing some whole class interactive instruction. Educational Hip-Hop. Playfic. Playing Games Cooper made an interactive tutorial for playing games on Playfic for newcomers to interactive fiction.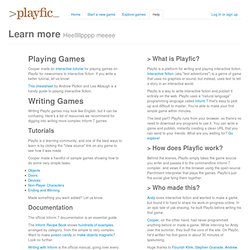 If you write a better tutorial, let us know! This cheatsheet by Andrew Plotkin and Lea Albaugh is a handy guide to playing interactive fiction. Fractured Fairy Tales. Folktales: A treasure of folktales from around the world. Pitara Kids Home > Talespin The best children's folktales, fables, animal lore, folklore, myths, fairy tales, legends and folk tales from around the world!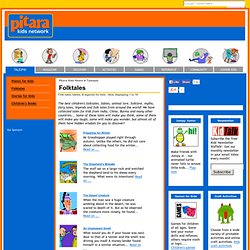 We have collected tales for kids from India, China, Burma and many other countries... The Write Prompts | Writing Prompts. The Write Practice | Practical Inspiration. Writing Rules by Henry Miller, Elmore Leonard, Margaret Atwood, Neil Gaiman & George Orwell. Here's one way to become a better writer.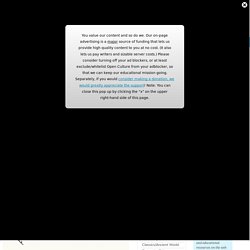 Listen to the advice of writers who earn their daily bread with their pens. During the past week, lists of writing commandments by Henry Miller, Elmore Leonard (above) and William Safire have buzzed around Twitter. (Find our Twitter stream here.) So we decided to collect them and add tips from a few other veterans — namely, George Orwell, Margaret Atwood, and Neil Gaiman. Here we go: Literature circles. I use literature circles with every novel I teach.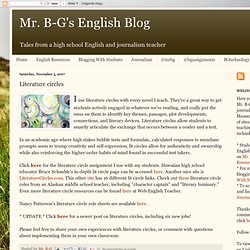 They're a great way to get students actively engaged in whatever we're reading, and really put the onus on them to identify key themes, passages, plot developments, connections, and literary devices. Literature circles allow students to smartly articulate the exchange that occurs between a reader and a text. In an academic age where high stakes bubble tests and formulaic, calculated responses to mundane prompts seem to trump creativity and self-expression, lit circles allow for authenticity and ownership while also reinforcing the higher-order habits of mind found in successful test takers. Click here for the literature circle assignment I use with my students. Hawaiian high school educator Bruce Schauble's in-depth lit circle page can be accessed here. Abcteach -- Free Printables, Interactives, Custom Documents, Clip Art, and Games. Story Bird.
---