Photos
1xplorer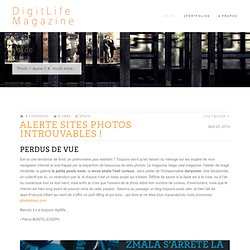 Martin Evening est passé maitre dans l'écriture d'ouvrages de formation sur les applications photographiques de l'éditeur Adobe. À l'occasion de la sortie de Lightroom 5, Martin Evening nous invite dans un livre-fleuve de 638 pages à une immersion totale dans les moindres détails de l'application la plus utilisée dans le monde de la photographie. Par le passé, j'avais écrit sur les ouvrages de Gilles Théophile traitants aussi de Ligthroom. Deux auteurs, deux approches très différentes quant à la manière de traiter les sujets, mais qui se complètent. Gilles Théophile va directement dans la méthodologie des fonctionnalités de l'application Lightroom.
Les bases photographiques
Forum AlphaDxD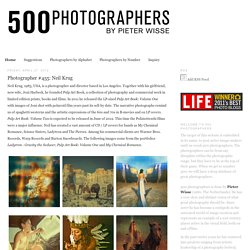 I have just arrived in Portland, Oregon where I am invited to review portfolio's in the next four days at the PhotoLucida Portfolio Reviews. Already I have had the pleasure to meet several photographers that are on this website. After the intense four days of reviewing I will be heading to Los Angeles. Mopla (Month of Photography Los Angeles) invited me to create a special projection to be shown on April 25 and 27, which is also the closing night party. I have chosen the theme Sublime & Divine; A Painter's Eye.
Alpha-numérique / Photographie et reflex numériques Sony Alpha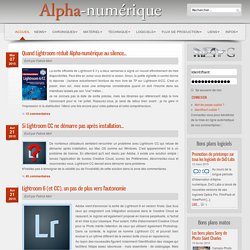 Mar 19 2014 Sony vient de rendre disponible un nouveau firmware pour les NEX 5T, 5R et 6 et pour les Alpha 7 et 7R. Au menu pour les NEX, l'activation du Fast Hybrid AF pour six nouveaux objectifs : les SEL1855, SEL55210, SEL18200, SEL24F18Z, SEL30M35 et SEL50F18.