Current Favs
MindyDoodles.com
Marguerite Sauvage's illustration portfolio
Marguerite Sauvage's illustration portfolio
mayonose.tumblr.com
Q P
ELLIOT ALFREDIUS
Elliot Alfredius won a contest with this picture today, and coincidentally, a class from the University of Stockholm was here to check out the riso printer, so we decided to print this as an example.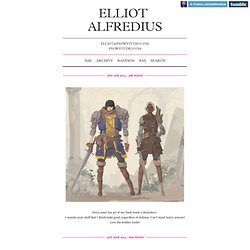 Ryan Andrews :: Illustration
fashion from old people
Suit by Bonnie Cashin, c. 1965 via The Met Fuchsia Dress c. 1923-1925 Nasjonalmuseet for Kunst, Arketketur, og Design (via omgthatdress) Hi, this is Emily, and I know this isn't a dress, but I thought I would put up a link to this project all the same for folks that might be interested…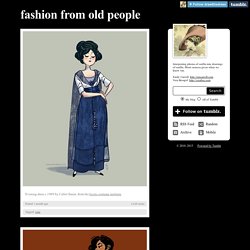 Emily Carroll
[appropriately witty title]
Gah, three hours sleep followed by morning traffic in the snow is an inadvisable experience. Anyway, I had to do something while I ate breakfast, so I made another one of these silly gif things.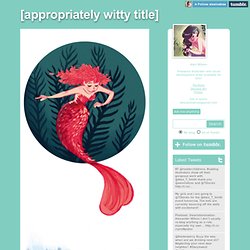 CTN Expo and Animation Podcast!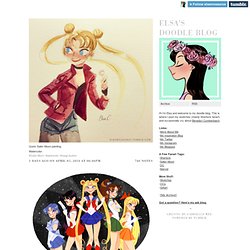 Elsa (A Sketch Blog)
pancake pancake pancake
Hannah Christenson Illustration
My Hand Moves Funny
Victoria Maderna | Illustration portfolio
Craig Phillips - Lions At Your Door
The Art of Jocelyn Sepulveda
SLAM BLOGSMA
Show & Tell (blog) - Meg Hunt Illustration
This is the first purely personal piece of artwork I've made in a long time, and with it I'm going to break away from the norms here and share something. After spending time with dear friends yesterday and talking about process and struggles, I felt compelled to make something and talk about something I usually hide away. The fact is, for over a decade I've been fighting with anxiety and depression.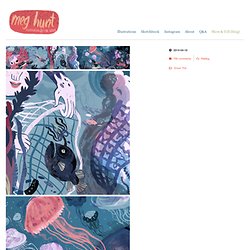 Kelsey King Illustration
Natalie In the Wild - - a Blog
Themes, by Jensine Eckwall I was giving away this mini-zine of six new drawings during illustration week in NYC, and I figured I'd share it digitally as well.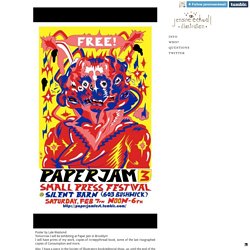 Jensine Eckwall
K A L I   C I E S E M I E R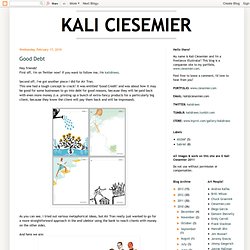 Hey everybody!
Daniel Krall
Yao Xiao's Illustration Portfolio
MAIKE PLENZKE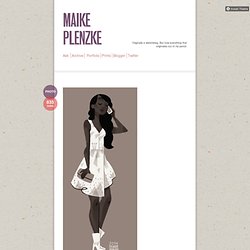 This is a "Thank you" note. It might be boring to most of my followers but I write it down anyway.
Love Hunter Victo Ngai Maybe it's spring time, or the lack of it in NY, I have been drawing more flowers and women than usual.
Victo Ngai