2010
How the COPPA, as Implemented, Is Misinterpreted by the Public:
Authored by danah boyd , Urs Gasser , John Palfrey Download PDF Mr. Chairman, Members of the Senate Subcommittee, and Commissioners of the United States Federal Trade Commission: Thank you for focusing attention on the important issues of youth privacy and safety online. As researchers, we welcome the opportunity to provide input into these hearings regarding the Children's Online Privacy Protection Act (COPPA). We write as individuals, but we work together as the principal investigators of the Youth and Media Policy Working Group Initiative at Harvard's Berkman Center for Internet and Society.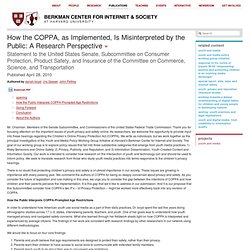 Google Scholar Blog
Adults ruined blogs for kids, study shows / The Christian Scienc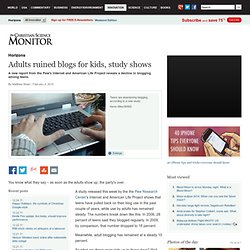 You know what they say – as soon as the adults show up, the party's over. Skip to next paragraph Recent posts
Top 10 Web Widgets
Top 10 Social Media Blogs – The 2010 Winners | Social Media Exam
Social Media Today | The top ten Twitter statistics and analytic
Thank you for your interest in contributing to Social Media Today. In order to be able post on this site, please e-mail us for permission to post. We are trying to filter a lot of spam that clogs up our incoming post queue. Please keep in mind that we only publish articles that have relevance to the social media world. That may include everything from marketing to legal, from community to ROI. Before you email us for authorization, go back and review your Social Media Today Profile.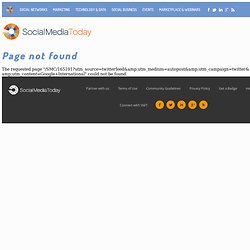 by David Armano | 9:54 AM November 2, 2009 In 2009 we saw exponential growth of social media. According to Nielsen Online, Twitter alone grew 1,382% year-over-year in February , registering a total of just more than 7 million unique visitors in the US for the month. Meanwhile, Facebook continued to outpace MySpace. So what could social media look like in 2010?