Food
18 of Nature's Most Powerful Medicinal Plants. (Part of an Exclusive WebEcoist Series on Amazing Trees, Plants, Forests and Flowers) From marijuana to catnip, there are hundreds of remarkably common herbs, flowers, berries and plants that serve all kinds of important medicinal and health purposes that might surprise you: anti-inflammatory, anti-fungal, insect repellent, antiseptic, expectorant, antibacterial, detoxification, fever reduction, antihistamine and pain relief.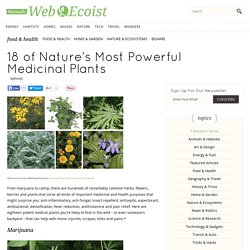 Here are eighteen potent medical plants you're likely to find in the wild – or even someone's backyard – that can help with minor injuries, scrapes, bites and pains.* Marijuana. Creamy Lime-Cilantro Dressing. While food bloggers accross the internet are going crazy this week with things like corned beef, chocolate stout cake, and anything with Bailey's, we here at Our Best Bites are taking a much simpler approach to St.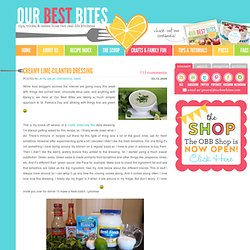 Patrick's Day and sticking with things that are green This is my knock-off version of a Costa Vida/Cafe Rio style dressing. I'm always getting asked for this recipe, so I finally wrote down what I do! Tuna Lime Tostadas Recipe.
---