Writing Resources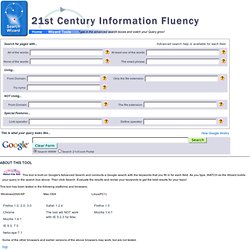 Wizard Tool for Searching
This tool is built on Google's Advanced Search and conducts a Google search with the keywords that you fill in for each field. As you type, WATCH as the Wizard builds your query in the search box above. Then click Search. Evaluate the results and revise your keywords to get the best results for your topic! This tool has been tested in the following platforms and browsers:
The C.R.A.P. Test in action: Websites
Step 4: Evaluating Sources - Getting Started Doing Research - LibGuides at University of Maine Farmington
Developing a Search Strategy by Kelly Boivin on Prezi
Choosing a Research Topic by Kelly Boivin on Prezi
PACK YOUR BAGS FOR... the hero's journey An environment to explore the classic mythical story structure and to create your own stories.
Start of the Hero's Journey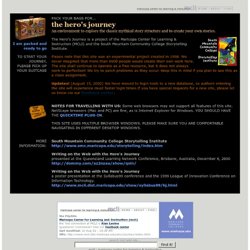 CS4HS - Pecha Kucha - Google Drive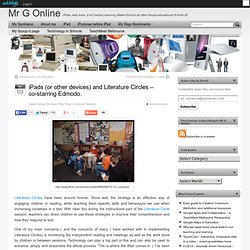 http://www.flickr.com/photos/chowd/488098373/ CC Licensed Literature Circles have been around forever. Done well, the strategy is an effective way of engaging children in reading, while teaching them specific skills and behaviours we use when immersing ourselves in a text.
Over the past twelve years, I've watched my students progress from MySpace to Facebook to Twitter, not to mention the hundreds of other apps-of-the-moment. The one constancy in this trend is that students are online, interacting all day, every day. In fact, most of their social lives are now taking place digitally.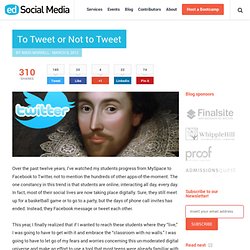 To Tweet or Not to Tweet 
Let me say right away that this post will focus on an exercise I've used in my literature classes. I think (and hope) the idea could be useful to folks in other disciplines as well.
Mashups in the Literature Classroom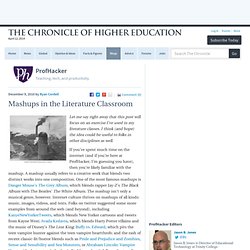 Regular commenter Crystal has asked for some more details about my Personal Narrative course , in which I focus less on literary analysis and more on literary appreciation. Here's some general info on how the course unfolds.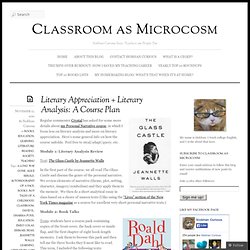 Literary Appreciation + Literary Analysis: A Course Plan « Classroom as Microcosm
Tone/Attitude Words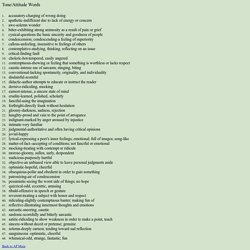 By Joyce Sidman April 1, 2012 People often ask me—in a slightly mystified tone of voice—why I write poetry.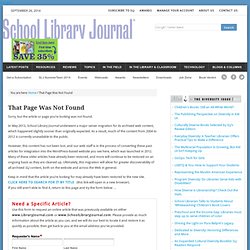 Why I Write Poetry: A really good poem can reach kids in wondrous and unexpected ways
Academics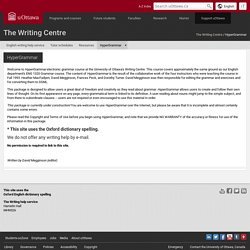 Welcome to HyperGrammar electronic grammar course at the University of Ottawa's Writing Centre .
HyperGrammar
Soople