Maternices
Dollhouse pdf pattern/tutorial by charlaanne. This sweet dollhouse pattern/tutorial comes with plenty of step by step instructions and lots of detailed color photographs.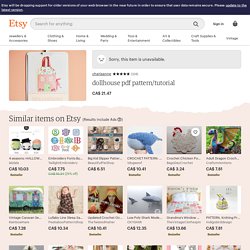 In fact, you could probably make it by looking at just the pictures, but the instructions are there in case you need them:) The pattern is for the dollhouse only. Blog Educación Democrática – EUDEC. La Educación Prohibida | Un proyecto audiovisual para transformar la educación… Institute for Democratic Education in America | IDEA. Www.educacionalternativa.org. Centro de Recursos de Educacion Alternativa. Fundación Educativa Pestalozzi. Documental sobre la Educación Alternativa Duración: 10 minutos Leonardo Wild, hijo de Rebeca y Mauricio Wild nos da su visión sobre la educación alternativa y la experiencia del Pestalozzi.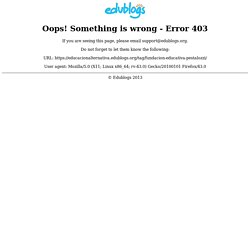 Algunas imágenes son tomadas del documental de la Fundación Educativa Pestalozzi. La innovadora visión educativa de Mauricio y Rebeca Wild, desarrollada desde 1977 en la Fundación [...] [Read more →] Documental · Ecuador · Fundación Educativa Pestalozzi · Leonardo Wild · Mauricio y Rebeca Wild · Pestalozzi · Video. Vivendo e Aprendendo. Mother Load stories - Jezebel. Mothering | Crianza Natural - Guía para padres inquietos. :: Laura Gutman :: The Natural Child Project - Celebrating attachment parenting and unschooling since 1996.
---