Canadian, eh?
Whale Watching Saguenay Fjord, Whales Expeditions Fjord. The Saguenay – Lac-Saint-Jean region is characterised by two unique stretches of water: The Saguenay River, a navigable fjord, and an interior lake with a diameter of 25 kilometres.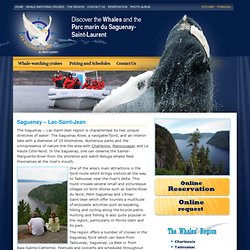 Numerous parks and the omnipresence of nature link the area with Charlevoix, Manicouagan and La Haute Côte-Nord. In the Saguenay, one can observe the Sainte-Marguerite River from the shoreline and watch Beluga whales feed themselves at the river's mouth. Calgary Stampede. Banff, Alberta hotels - Banff National Park - Banff, Canada. Parliament of Canada - Parlement du Canada. Soulpepper Theatre Company. Stratford Shakespeare Festival. Geographical Names of Canada. To better serve Canadians, Natural Resources Canada recently re-organized its website and archived older content.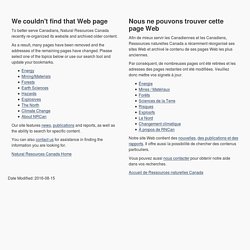 As a result, many pages have been removed and the addresses of the remaining pages have changed. Please select one of the topics below or use our search tool and update your bookmarks. Our site features news, publications and reports, as well as the ability to search for specific content. You can also contact us for assistance in finding the information you are looking for. Natural Resources Canada Home. Bata Shoe Museum, Toronto. Home. Grand River Conservation Authority. Dictionary of Canadian Biography Online. Our Most Popular Biographies English French To view the 100 biographies most frequently read in English or in French, click on the language of your choice Welcome.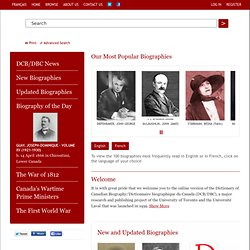 Schedules. We are making adjustments to some of our services beginning April 6 .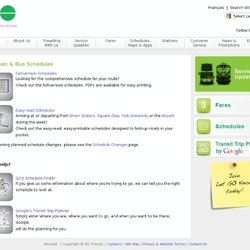 Please choose the appropriate schedule: Full-version Schedules Looking for the comprehensive schedule for your route? Check out the full-version schedules.
---