Lesliemoosesmith
Leslie Moose Smith
MY NAME IS LESLIE I AM WISE AND VERY OUTSPOKEN. I DO FOR MYSELF AND DON'T LOOK FOR ANYONE ELSE TO DO ANYTHING FOR ME. I AM VERY IMPATIENT, BUT I HAVE LEARN TO WAIT. I AM A VERY RANDOM PERSON. YOU NEVER NO WHAT I'M GOING TO DO OR SAY NEXT. I AM A BIG DORK AND LOVE IT. I'M A VERY EASYGOING KIND OF GIRL. VERY EASILY AMUSED. I'M UP FOR DOING JUST ABOUT ANYTHING. I LOVE TO TRY NEW THINGS AND GO SOMEWHERE I HAVE NEVER BEEN BEFORE. VERY GOOD LISTENER. I'M EASY TO TALK TO, YOU COULD TALK TO ME ABOUT ANYTHING. I USED TO JUST LET EVERYTHING GO, NOT ANYMORE! MY PAST HAS MADE ME WHO I'M TODAY. I WOULD NOT CHANGE ANYTHING ABOUT IT.THE MOST IMPORTANT THING TO ME IS CHARACTER. I TRY TO ADMIT WHEN IM WRONG...APOLOGIZE WHEN IM SUPPOSED TO AND STAND UP FOR WHAT I BELIEVE IN. I'M OPINIONATED AND EXPRESS THESE OPINIONS OPENLY. I DON'T BELIEVE IN HAVING TO EXPLAIN EVERYTHING THAT I SAY OR DO. I REFUSE TO BE SILENT ABOUT WHAT I FEEL IS WRONG. JUST LIVE'N LIFE TO MY FULLEST EXTENT POSSIBLE!
Beats
Account - Login. YouTube - Broadcast Yourself. Explore more. Web pages, photos, and videos | StumbleUpon.com. Rockos Modern Life - No Tell Motel. Improve your Brain Health. Nerdy Perler Beads par Pauly and Redd Hynes. Beans. Beans. Bing. Bing. String art. "Shhhhiskibob….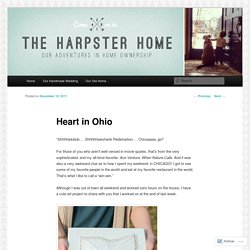 Shhhhhawshank Redemption…. Chicaaaaa..go!" Facebook. Pearltrees videos. Getting started.
---