Writing
It was another Twitter poetry party, and the poetic lines just glistened. Here are the first seven poems of our recent TweetSpeak Poetry-sponsored meet-up/mash-up poetry slam. Lace Under the Stars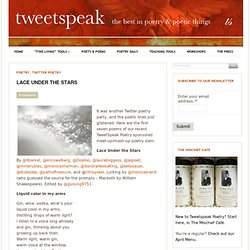 Lace Under the Stars
I Don't Remember...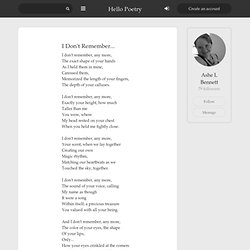 The better you write, the higher you go in Ogilvy & Mather. People who think well, write well.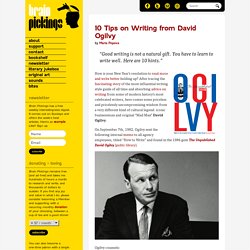 Homework Center: Writing Skills - FactMonster
55 Interesting Ways to Support Writing in the Classroom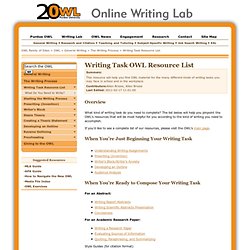 Writing Task Resource List
Summary: This resource will help you find OWL material for the many different kinds of writing tasks you may face in school and in the workplace.
Descriptive Writing Techniques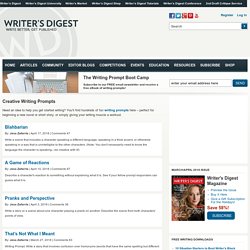 [description]Get daily creative writing prompts for your short story, fiction or nonfiction novel, essay and more at WritersDigest.com.