Music
I heard Pop Culture by Madeon a few months ago and it immediately got in my head with its crunchy synth and infectious dance styling, so when it came up in my playlist today, I decided to check for a video. When I found the official release on YouTube, I was blown away by what I was seeing. I knew it was obviously a mashup, and could pick out bits and pieces of songs I like, but I didn't realize just how deep this rabbit hole went. The seamless editing blends 39 separate tracks from artists ranging widely from ELO and The Who to Chromeo and Nero.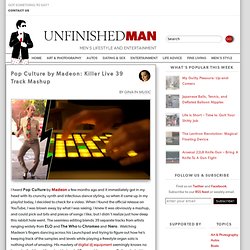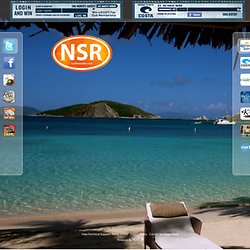 Welcome to No Shoes Radio
Become a fan of No Shoes Radio on Facebook, and get the latest NSR updates and special events right in your personal news feed! Plus, upload your favorite concert photos and chat with other NSR fans! Over 100,000 fans strong and counting! NSR On Facebook The No Shoes Radio Passport is free and gives you even closer access to Kenny Chesney and NSR! It's your ticket into exclusive NSR offers, giveaways, and prizes, like autographed Kenny Chesney items, concert seat upgrades, and more!
The Indie Kollection — Indie for the rest of us
For Jennifer Nettles, best known as one-half of the platinum duo Sugarland, her solo album That Girl is both a re-creation and recreation. The process of reinvention, she says "is the most fun recreation that exists." In the works for four years, That Girl (out today), came to fruition last summer when Nettles partnered with Rick Rubin, the legendary producer who's worked with everyone from Johnny Cash to The Dixie Chicks, Adele to Metallica.
Music News / New Music - Direct Current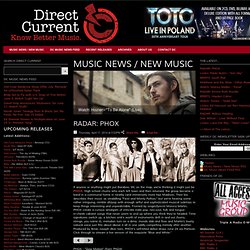 2011 Singles Program brought to you by the Kia Soul
On May 30, 2003, ALO gave permission to Tyler Huff for shows to be hosted at the Archive: Re: OK to add ALO to the archive.org live music archive project? Hello Tyler, Please add ALO and spread the magic... Take care, Jenna Jenna Lebowitz Jenstar Productions 685 25th Avenue San Francisco, CA 94121 Policy news page of official website is tagged "-> furthurnet users : live taping and posting of alo shows encouraged"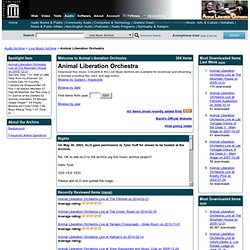 Animal Liberation Orchestra : Free Music : Free Audio : Download & Streaming : Internet Archive
Media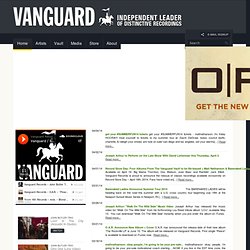 Vanguard Independent Leader of Distinctive Recordings E-mail Sign UpShareThis Summer Festival Playlist