Music
Pop Culture by Madeon: Killer Live 39 Track Mashup. I heard Pop Culture by Madeon a few months ago and it immediately got in my head with its crunchy synth and infectious dance styling, so when it came up in my playlist today, I decided to check for a video.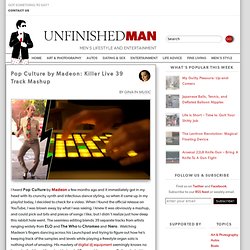 When I found the official release on YouTube, I was blown away by what I was seeing. I knew it was obviously a mashup, and could pick out bits and pieces of songs I like, but I didn't realize just how deep this rabbit hole went. The seamless editing blends 39 separate tracks from artists ranging widely from ELO and The Who to Chromeo and Nero.
How to Sync an iPod Without Deleting the Music | eHow.com - StumbleUpon. The Labyrinth of Genre - StumbleUpon. Listen to Online Radio, Music and Talk Stations - StumbleUpon. Cities 97. Welcome to No Shoes Radio. The Indie Kollection — Indie for the rest of us. Make your own ringtones and more! Daytrotter: The source for new music discovery and free MP3 downloads from the best emerging bands.
Music News / New Music - Direct Current. 2011 Singles Program brought to you by the Kia Soul. Animal Liberation Orchestra : Free Music : Free Audio : Download & Streaming : Internet Archive. Media. Vanguard Independent Leader of Distinctive Recordings E-mail Sign UpShareThis Summer Festival Playlist.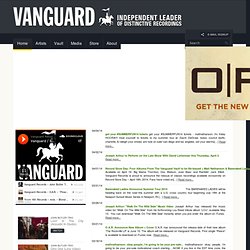 Find and Browse Music on Last.fm – Last.fm.
---