Music
I heard Pop Culture by Madeon a few months ago and it immediately got in my head with its crunchy synth and infectious dance styling, so when it came up in my playlist today, I decided to check for a video. When I found the official release on YouTube, I was blown away by what I was seeing. I knew it was obviously a mashup, and could pick out bits and pieces of songs I like, but I didn't realize just how deep this rabbit hole went. The seamless editing blends 39 separate tracks from artists ranging widely from ELO and The Who to Chromeo and Nero .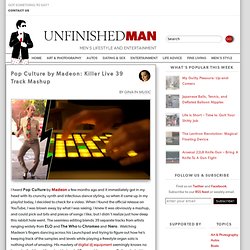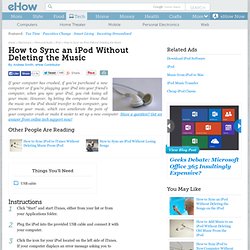 How to Sync iPod Without Erasing Syncing your iPod without erasing the other music that is stored on it is essential to learn if you wish to change... How to Sync iPod to New Computer Without Deleting Songs You may have chosen to or needed to purchase a new computer or laptop. An iPod that you have previously used with... How to Sync an iPod Without Deleting Its Existing Content If you have an iPod Touch, it is possible to make changes to the content on your iPod without syncing it with... How to Sync an iPod Without Deleting the Songs on the iPod Syncing your iPod with your iTunes account is the best way to have your music stored safely in two places. It should...
Cities 97 | iHeartRadio
Welcome to No Shoes Radio
The Indie Kollection — Indie for the rest of us
Oh, the elegance and beauty that is SOHN . The British outfit's latest begins as a slow burning ballad rich with vocal dynamics that develop the 'heartbreaking' drama factor intrinsic to the piece. "Bloodflows" never fully turns into something it's not, but instead transitions subtly into an electronic downtempo piece that oozes with style and grace. Enjoy above, and check out my favorite SOHN track I posted a while back, "The Wheel" . Check out SOHN tour dates here .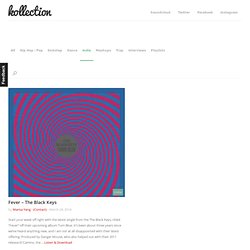 Music News / New Music - Direct Current
2011 Singles Program brought to you by the Kia Soul
Animal Liberation Orchestra : Free Music : Free Audio : Download & Streaming : Internet Archive
Media
mix tape downloads | vocal nerd rodeo