Games
Trophies
PS3™ | User's Guide (Online Instruction Manuals)
| BioWare Social Network
Video Games, Cheats, Walkthroughs, Game Trailers, Reviews, News, Previews & Videos at IGN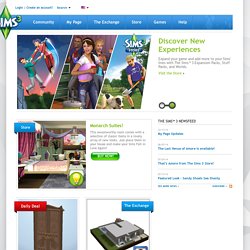 What is Origin? Origin brings an entire universe of gaming into a single, convenient application. Downloads are streamlined for quick and easy installation, and you can securely purchase and play your favorite games any time and any place you want. You can even chat with your friends right from the Origin application while you play. New features recently added to Origin include live streaming demos, free-to-play games, and a beta cloud storage feature. For gamers on the go, Origin services are also available on your mobile device!
Please join me in congratulating our two newest moderators. GorbadThe Onceler These two members (now moderators) have proven themselves to be extremely active all over this forum, and dedicated to enhancing the experience of our members. I know I speak for the whole team when I say that I am sure they will do a fantastic job, and that I am happy to have them aboard! The moderator selection process was long and arduous. There were MANY very appealing applications.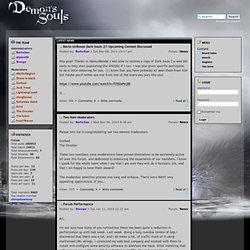 Demon's Souls Wiki Forums • Portal
"There really isn't any deep meaning to it, we just wanted to make a character that would appear in various forms in all the games. I guess I've always had a soft spot for that kind of character. Cid is like Yoda from the Star Wars series--very intelligent and wise." —Hironobu Sakaguchi in EGM2 August 1997.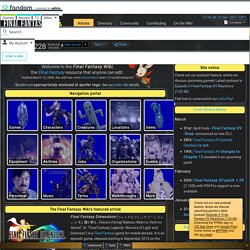 Demon's Souls for PlayStation 3 - Demon's Souls English Wiki
Help Us Improve the Wiki A wiki is a common body of knowledge freely edited by its user community. This does not mean images and walkthrough text from other proprietary or copyrighted sources can be copied to the Wiki.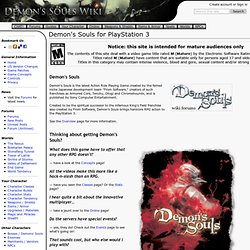 Fallout 3 - The Vault, the Fallout wiki - Fallout: New Vegas and more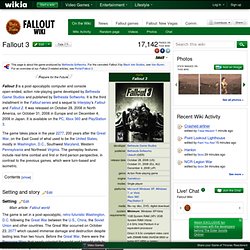 Prepare for the Future... The game takes place in the year 2277, 200 years after the Great War, on the East Coast of what used to be the United States, mostly in Washington, D.C., Southwest Maryland, Western Pennsylvania and Northeast Virginia. The gameplay features include real-time combat and first or third person perspective, in contrast to the previous games, which were turn-based and isometric. Setting and story Edit Setting
"Everything I worked for in the Holy Land, I no longer want. And everything I gave up to join the Templars... I wonder where all that went, and if I should try to find it again." ―Maria reflecting on her life after cutting her ties with Templars.[src] Maria Thorpe (c. 1160 - 1227) was an English noblewoman living during the High Middle Ages, who joined the Templar Order prior to the Third Crusade.