Human development
The map shows the population of each territory multiplied by the Human Development Index of the United Nations Development Program. This is a measure of quality of life. It combines measures of health, wealth and education in a territory.
The world as you've never seen it before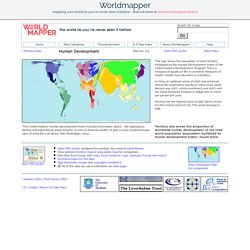 The Human's Development :: we ain't plastic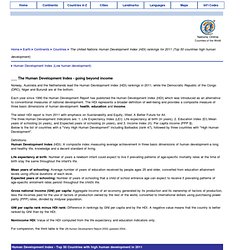 Human Development Index - Top 30 Countries with high human development
Norway, Australia and the Netherlands lead the Human Development Index (HDI) rankings in 2011, while the Democratic Republic of the Congo (DRC), Niger and Burundi are at the bottom. Each year since 1990 the Human Development Report has published the Human Development Index (HDI) which was introduced as an alternative to conventional measures of national development. The HDI represents a broader definition of well-being and provides a composite measure of three basic dimensions of human development: health , education and income . The latest HDI report is from 2011 with emphasis on Sustainability and Equity, titled: A Better Future for All. The three Human Development Indicators are: 1. Life Expectancy Index (LEI): Life expectancy at birth (in years); 2.
Nations Online :: Worldmap of Human Development Index (HDI)
Human Development Index (HDI)
Human Development Index: Developing humans
Some countries are making great strides in human development, others less so SINCE 1980 the country that has made the greatest strides in improving human development is Nepal, according to the UN's annual Human Development Index (HDI). The index is a combination of three sub-indices covering wealth, health and education. The countries whose HDI has improved the most since 1980 are mainly in Asia. China and India have been helped by rapid GDP growth, but even slower-growing countries such as Nepal and Bangladesh have fostered human development by making progress in health and education.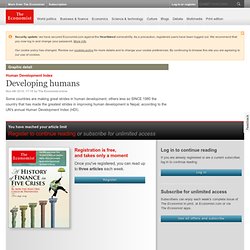 Human Development Index (HDI) Tree
May 22nd, 2011 A decade ago I lectured to the staff of the Ministry of Health in Cuba. After my talk the Minister happily said, this graphs showed that Cuba is the healthiest of the poor countries! On the way out a young staff member whispered in my ear:
CUBA – poorest of the healthy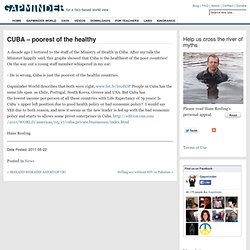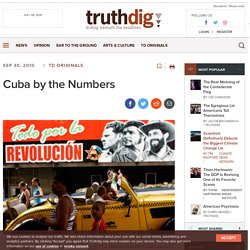 Moshe Adler: Cuba by the Numbers
Cuba by the Numbers Posted on Sep 29, 2010 By Moshe Adler Fidel Castro recently told The Atlantic that the Cuban model does not work anymore, not even for Cuba. But according to statistics collected by none other than the CIA, the Cuban model has actually worked very well.
Cuba From the Other Side Posted on Apr 8, 2011 By Karen Lee Wald I first learned of Keith Bolender's book "Voices From the Other Side: An Oral History of Terrorism Against Cuba" when the author reached out to me after reading an article I'd written on Luis Posada Carriles in The Rag blog. The article, "The Puppies That Got Away," was based on an interview with a woman who almost became a victim, along with three children she was caring for, in one of the hotels Posada's thugs bombed in 1997.
Karen Lee Wald: Cuba From the Other Side - Book Review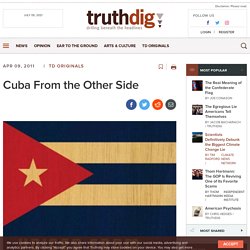 Desarrollo Humano | Hablemos sobre HD | 2011-01 | Informes sobre Desarrollo Humano (IDH) | Programa de las Naciones Unidas para el Desarrollo (PNUD)
Mon, 10 Jan 2011 18:00:37 GMT Sustraer el INB del HDI: un Índice de Desarrollo Humano "no económico" Por Hyung-Jin Choi, Martin Heger, Jose Pineda y Francisco Rodríguez Consultor, Consultor, Especialista de Políticas y Jefe del Equipo de Investigación (respectivamente), Oficina encargada del Informe sobre Desarrollo Humano, PNUD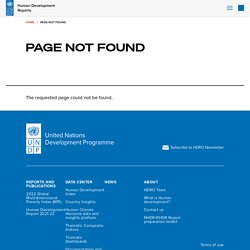 Cuba Bumped from Human Development Index over Missing Data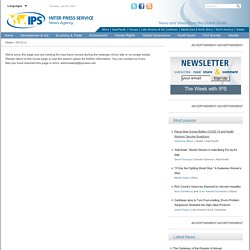 UNITED NATIONS, Jan 20, 2011 (IPS) - When the U.N. Development Programme (UNDP) formulates its annual Human Development Index (HDI), it uses several socioeconomic indicators - including life expectancy, gross national income and literacy - to rank member states and also measure quality of life in these countries. But a nation widely singled out for its positive achievements in education, health care and life expectancy has been left out of the index, complains Ambassador Pedro Nunez Mosquera, Cuba's permanent representative to the United Nations.
International Human Development Indicators - UNDP
Human Development and Indicators - storify.com
The origins of the HDI are found in the annual Human Development Reports of the United Nations Development Programme (UNDP). These were devised and launched by Pakistani Economist Mahbub ul Haq in 1990 and had the explicit purpose ''to shift the focus of development economics from national income accounting to people centered policies''. To produce the Human Development Reports, Mahbub ul Haq brought together a group of well-known development economists including: Paul Streeten , Frances Stewart , Gustav Ranis , Keith Griffin , Sudhir Anand and Meghnad Desai . But it was Nobel laureate Amartya Sen 's work on capabilities and functionings that provided the underlying conceptual framework.