Fun Projects DIY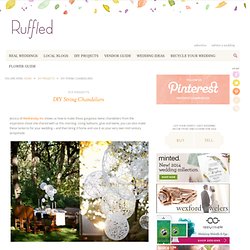 Jessica of Wednesday Inc shows us how to make those gorgeous twine chandeliers from the inspiration shoot she shared with us this morning. Using balloons, glue and twine, you can also make these lanterns for your wedding – and then bring it home and use it as your very own mid century lampshade. What you will need are: balloons, glue, yarn, tray for glue, corn starch 1/2 cup of Corn starch, 1/4 cup of Warm water, clear fast drying spray paint, hanging lamp cord or fishing line (depending on your desired final product), and a lighting kit if you're looking for a fully functional lantern.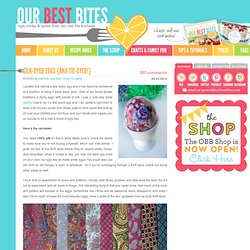 I posted this tutorial a few years ago and it has become somewhat of a tradition to bring it back every year! One of our family Easter traditions is dying eggs with pieces of silk. I saw a cute lady show Martha how to do it a few years ago and I ran upstairs right then to steal a tie! It's way cooler than those cups of neon liquid that end up all over your clothes, your furniture and your hands plus it gives you an excuse to rid a man's closet of ugly ties. Here's the run-down: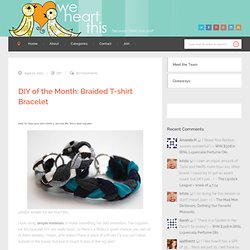 How To: Give your old t-shirts a second life. Sorry dust rag pile! photos: kirsten for we heart this I love using simple materials to make something fun and innovative. The supplies for this bracelet DIY are really basic, so there's a REALLY good chance you own all of them already.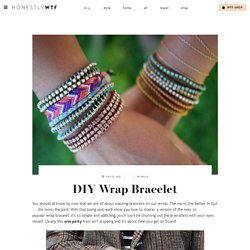 You should all know by now that we are all about stacking bracelets on our wrists. The more, the better. In fact . . . the most, the best! With that being said, we'll show you how to master a version of the ever so popular wrap bracelet. It's so simple and addicting, you'll soon be churning out these wristlets with your eyes closed. Clearly this arm party train isn't stopping and it's about time you get on board!
Et pour cause... C'en est un ! Le Mâm' Sca'lett du gant, vous connaissez ? Après le doudou chaussette, une idée qui fait un pied de nez aux mitaines enrhumées ! Nonnn...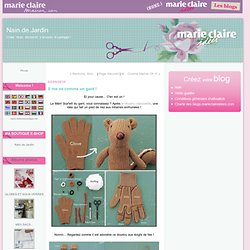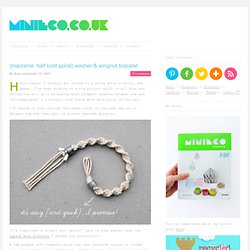 By Kate on October 25, 2011 Hello there! I finally got around to posting after a hectic few weeks.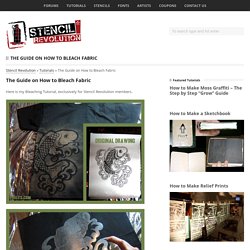 Here is my Bleaching Tutorial, exclusively for Stencil Revolution members. In 2002, I was hired by a small clothing company to invent a process by which we could produce images on garments that would be more "tattooed" into the fabric than screened on. I immediately thought about bleach and began two years of research and testing.
Welcome to flower week – five days of simple and delightful flower projects. I could probably do three weeks of flowers because there are so many different ways to create them, but I've limited it to five of my current favorites. Before we get started, let me make a few disclaimers: 1.