Search_engine
SLEEDO.com Search Engine - Donate Rice with Every Search
Thank you for visiting 'Welcome to the Web'. By working your way through this web site and taking part in the exciting challenges and activities, you will learn all about the Internet. Good luck! Choose a section to begin. If you have never used Welcome to the Web before, it's important to start at 'The Beginning'!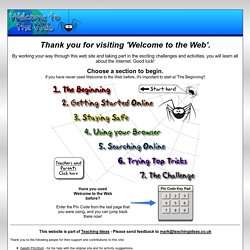 KinderStart - Because Kids Don't Come With Instructions!
be amazed at what you discover!
Spific Search
tafiti
keyword.com is the bridge from offline to online. Since 1997 keyword.com has been providing an offline to online marketing solution for sales, marketing, customer service, and many other purposes that reliably and seamlessly can transport people from offline to online - from keywords in radio announcements, broadcast and cable television commercials, newspapers, contests, sweepstakes, promotions, text messages, product inserts, word of mouth. keyword.com keywords send people directly to content-related web Sites and specific pages and files on the Internet no matter how long and unwieldy the actual web page address is to spell or remember. Simply say: 'enter <my keyword> at keyword.com' , click GO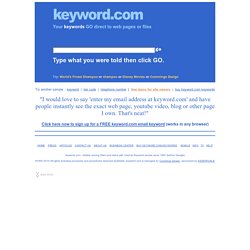 Keyword.com Internet Keyword, Phone Keyword, and Bar Code Keyword Marketing Promotion Solutions.
ujiko
Search MarcoPoloFind Quality Internet Content for Your Classroom! The MarcoPolo Search Engine provides access to all of the educational resources created by the MarcoPolo Partners plus Partner reviewed materials. See the FAQs for more information. When talking about gaining a further education, virtual opportunities are swiftly becoming one of the most well liked options around. If it is not the well implemented features of web learning, then it is the cost-effective aspects that appeal to the average working adult.
Thinkfinity Search