Lifestyle
Does He Love You?
Have a question? Need some advice? Ignored by everyone else?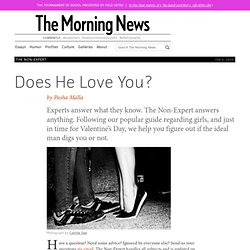 Bandanas are not only for Bret Michaels, you can wear them too. And I promise that they will always look amazing! Here are 5 fun and easy hairstyling tutorials that can be done with a bandana or light scarf. And if you are in need of a cute bandana, just come on over and make one with me right here! Have fun! Pinup Style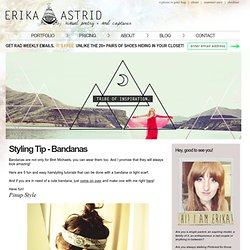 And with this post, my Coachella 2014 experience is wrapped! For my last day in the desert, I went with a more girly ensemble from Torn by Ronny Kobo, but added some festival flare with these Jeffrey Campbell boots and mirrored sunnies from Foster Grant. Last, but most certainly not least, I applied a couple of gold foil faux […] Hot tubs, palm trees and teepees, oh my! That pretty much sums up my weekend at Coachella, which was oh so awesome.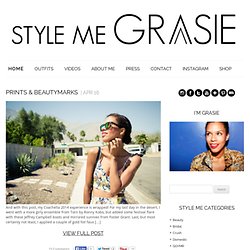 STYLE ME GRASIE | a blog about fashion & life by grasie mercedes
www.everydaycaitlin.com
Cellardoor Magazine | Issue 8: Winter 2011
gadchick - putting the geek in chic
dashing - An inspirational magazine for the stylish and spirited girl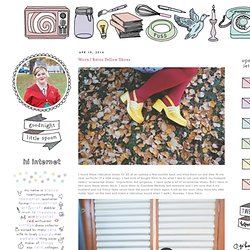 I've been absent from this blog for a few weeks, totally unintentionally. Uni has engulfed me, as it always does, and I'm back at work and trying to make more time to spend with my family, so something had to give I guess! Uni has been stressful and time consuming but I am getting a lot out of it. My Studio Project A subject takes up a lot of time and due to it being a self-directed kind of unit, I get to determine the parameters of my project and set myself tasks.
Goodnight Little Spoon
#591b26 #ab0322 #e37549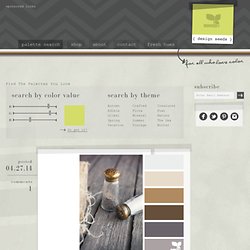 It's that time again. Giving and getting help. Isn't that nice?