Lifestyle
Does He Love You? Have a question?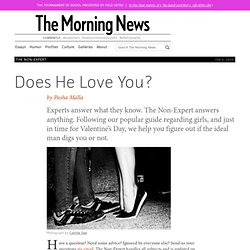 Need some advice? Ignored by everyone else? Budget Bytes. Fun Friday - Bandanas - asuyeta [ah-soo-yeh-tah] clothes &accessories. handmade with love. Bandanas are not only for Bret Michaels, you can wear them too.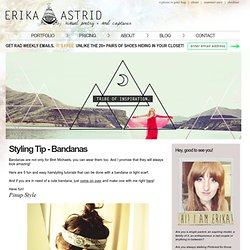 And I promise that they will always look amazing! Here are 5 fun and easy hairstyling tutorials that can be done with a bandana or light scarf. And if you are in need of a cute bandana, just come on over and make one with me right here! Have fun! Pinup Style. STYLE ME GRASIE | a blog about fashion & life by grasie mercedes. Www.everydaycaitlin.com. HelloGiggles. Cellardoor Magazine | Issue 8: Winter 2011. Gadchick - putting the geek in chic. Dashing - An inspirational magazine for the stylish and spirited girl. N.E.E.T. Magazine 026 - March 2012                                                            Goodnight Little Spoon.
Design Seeds&: For All Who Love Color | Search. #ededed #e8dcca #b08a61.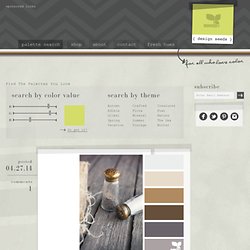 ---