Video
Get a Free Online Video Editor | WeVideo
What is export time? This is the cumulative length of all your exports. For example, 15 min per month will allow you to export 5 videos at 3 min each, or 3 videos at 5 min each, etc.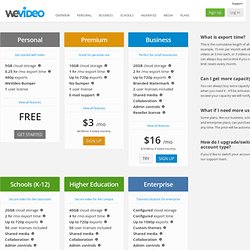 Using @Screenr to create and embed some kick butt training vignettes for a presentation. *LOVE* this website by @Articulate! #rocks —ross_sanders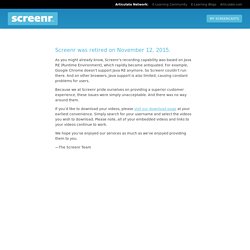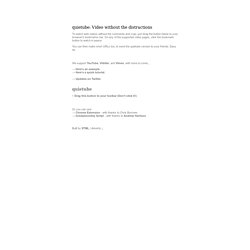 quietube: Video without the distractions To watch web videos without the comments and crap, just drag the button below to your browser's bookmarks bar. On any of the supported video pages, click the bookmark button to watch in peace. You can then make short URLs too, to send the quietube version to your friends. Easy as. We support YouTube, Viddler, and Vimeo, with more to come...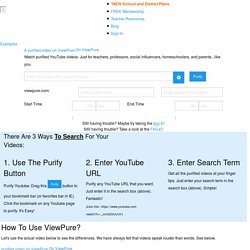 Pure video viewing. Watch YouTube videos without comments, suggestions, or the 'other' things. Click here for an example. Use it anywhere. Simply drag the button below into your bookmarks toolbar (or right click and favorite it in IE) to use it. Next time you see a video you want to purify, click the button when on the YouTube page.