Interesting
Get flash to fully experience Pearltrees
SYMBOLS and their M eaning
This is my cat. Her name is Lola, and she's not all there.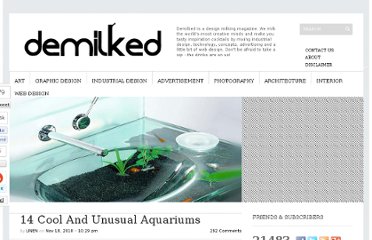 Do you live a stressful life, have high blood pressure and insomnia? Keeping an aquarium may be a good therapy for you! Studies going back as far as the late 80's have shown that watching those beautiful fish going about their daily business can make you feel calm, reducing stress levels and your blood pressure.
Wilhelm Reich, the father of the sexual revolution, started out as a star pupil of Sigmund Freud, the father of modern psychology. Reich was admitted to the Vienna Psychoanalytic Association in 1920, while he was still a graduate student, and already a radical idea was percolating in his head: that sexuality, fundamental to our being, and yet a source of shame for centuries, had the power to heal much of what ailed us, if only we would let it.