Streetstyle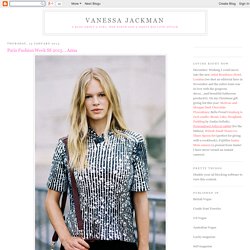 NYC, early September 2013. A few snapshots from an afternoon spent wandering the High Line, West Village and Hudson River Park back in September last year before NYFW. I ♥ New York.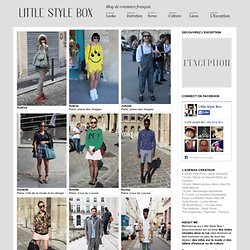 Little Style Box
8 juillet: Poto Poto Vente Solidaire19 juin: Hip to be Square Party au Carmen14 juin: Misericordia x Abici chez En Selle Marcel14 juin: Vernissage Alphabeta9-17 juin: La boutique Ephémère8 juin: Le Market Show chez 0frGold Panda - Lucky shinerGil Scott-Heron - I'm new hereThe National - High VioletThe Legendary Tigerman - Femina ABOUT ME Bienvenue sur Little Style Box !Vous trouverez sur ce blog des looks shootés dans la rue (des femmes et des hommes un peu de tous les styles), des infos sur la mode et des billets d'humeur ou de culture.Pour ceux qui se demanderaient, et oui, je suis un homme et je travaille bien dans la mode.Contact: littlestylebox@gmail.comPour rester en contact, rejoignez le groupe Facebook de Little Style Box ! MARQUES LES PLUS POPULAIRES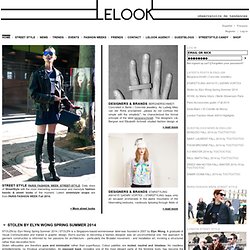 Lelook.eu - Magazine LELOOK | La mode, la rue, les défilés, les tendances
BERGNERSCHMIDT. Concreted in Berlin | Concrete jewellery. As Ludwig Mies van der Rohe proclaimed: "please do not confuse the simple with the simplistic", he characterized the formal principle of the label bergnerschmidt. The designers Lily Bergner and Elisabeth Schmidt studied fashion design at the University of Applied Science (HTW) in Berlin. They graduated in 2009, founded their own label that same year and create concrete jewellery since then in their studio in Berlin Mitte.
Senior European Correspondent Pernilla Lofberg is Stylesight's Senior European Correspondent, reporting on emerging fashion trends across retail, trade shows, festivals and street style coverage from her home base in London and through frequent travels abroad. Originally from Sweden, Pernilla began her career assisting fashion stylists in London and New York, eventually landing as a stylist at Net-A-Porter prior to joining Stylesight. Her understanding of both high street and high-end fashion informs her posts for the Stylesightings blog, which she took over in Spring 2013.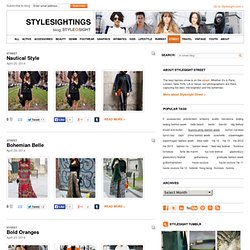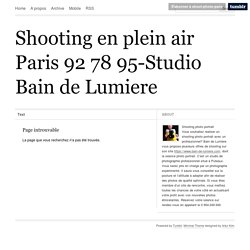 My Street Style : la mode de Paris, c'est le style de la rue
L'As du Style Après un festival de couleurs, la mode revient au blanc. Que ce soit sur la dentelle, la soie, les pantalons ou les robes, l'immaculé est partout. On le mélange à des accessoires dorés, pour s'inscrire dans la tendance bohème. Ou, au contraire, on mise sur les couleurs flashy pour créer une tenue contemporaine.
barefoot in the park – miami beach So much fun shooting street style last month at Art Basel Miami Beach 2013! Lots more photos from Miami on the way soon…here's @emilylanestyle in Lummus Park… x at the guy bourdin exhibit – bon marche, paris From the Mr.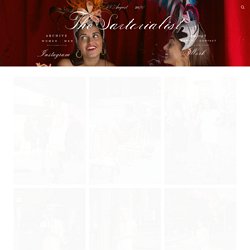 Friday, April 4, 2014 On the Street……Sixteenth St., New York Yes, it's still that cold in New York! I love how the b&w of the image places the focus on the texture of these two beautiful coats!