Streetstyle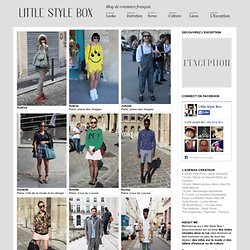 Little Style Box
8 juillet: Poto Poto Vente Solidaire 19 juin: Hip to be Square Party au Carmen 14 juin: Misericordia x Abici chez En Selle Marcel 14 juin: Vernissage Alphabeta 9-17 juin: La boutique Ephémère 8 juin: Le Market Show chez 0fr Gold Panda - Lucky shiner Gil Scott-Heron - I'm new here The National - High Violet The Legendary Tigerman - Femina ABOUT ME Bienvenue sur Little Style Box ! Vous trouverez sur ce blog des looks shootés dans la rue (des femmes et des hommes un peu de tous les styles), des infos sur la mode et des billets d'humeur ou de culture . Pour ceux qui se demanderaient, et oui, je suis un homme et je travaille bien dans la mode.
Lelook.eu - Magazine LELOOK | La mode, la rue, les défilés, les tendances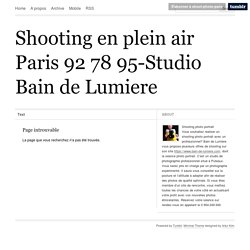 My Street Style : la mode de Paris, c'est le style de la rue
L'As du Style Après un festival de couleurs, la mode revient au blanc. Que ce soit sur la dentelle, la soie, les pantalons ou les robes, l'immaculé est partout. On le mélange à des accessoires dorés, pour s'inscrire dans la tendance bohème. Ou, au contraire, on mise sur les couleurs flashy pour créer une tenue contemporaine.