Guidelines
Wabi-Sabi: Finding the Beauty and Peace in Ordinary Things. I arrived at Kate NaDeau's sweet, rustic stone house on a hillside near Belfast, Maine, while scouting houses to feature in Natural Home magazine (a sister magazine of MOTHER EARTH NEWS), which I led for 11 years.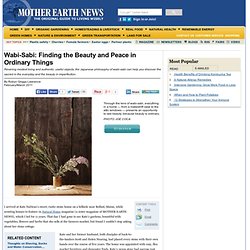 That day I had gone to see Kate's gardens, bountiful with vegetables, flowers and herbs that she sells at the farmers market, but found I couldn't stop asking about her stone cottage. Kate and her former husband, both disciples of back-to-the-landers Scott and Helen Nearing, had placed every stone with their own hands over the course of five years. The home was appointed with cozy, flea market furniture and dumpster finds. Kate's 1930s stove had narrow rust rivulets in its chipped and yellowing enamel, but it worked well enough for regular meals as well as some heavy canning and preserving.
The wooden dining chairs didn't match, and an armchair near the woodstove had seen better days.
Hacks
A Bite of Buddhism. The four sublime mental states are qualities of mind that we cultivate in order to alleviate the suffering we experience in everyday life and to feel more connected to others—and the worries and fears we all share.
In the language of the Buddha (Pali), they are called the brahma viharas , which means "the dwelling place of awakened beings. " The good news for us unawakened beings is that it's easy to begin cultivating the brahma viharas . Indeed, they are an integral part of other religious, spiritual, and humanistic traditions. I present them here with a distinctly Buddhist "flavor.
" Metta .
Really Random Tips. First, let me explain…..My grandma sent these to me, and thought they were too good, not to share!!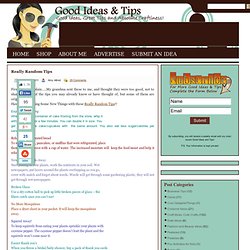 Some of the tips you may already know or have thought of, but some of them are original! Have Fun Learning Some New Things with these Really Random Tips!! Expanding Frosting When you buy a container of cake frosting from the store, whip itwith your mixer for a few minutes. Simple tao. The Way is to benefit others and not to injure.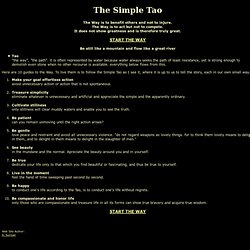 The Way is to act but not to compete.It does not show greatness and is therefore truly great. Be still like a mountain and flow like a great river Tao"the way", "the path". it is often represented by water because water always seeks the path of least resistance, yet is strong enough to demolish even stone when no other recourse is available. everything below flows from this. Here are 10 guides to the Way. Living Wage Calculation for Alachua ... Displaying_results The living wage shown is the hourly rate that an individual must earn to support their family, if they are the sole provider and are working full-time (2080 hours per year).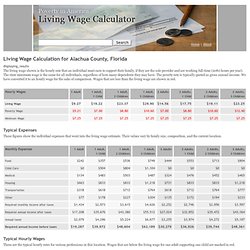 The state minimum wage is the same for all individuals, regardless of how many dependents they may have. The poverty rate is typically quoted as gross annual income. 25 Beautifully Illustrated Thought-Provoking Questions - StumbleUpon. 405 Flares Facebook 137 Twitter 5 Google+ 194 StumbleUpon 1 Pin It Share 68 68 405 Flares × A question that makes you think is worth asking… At the cusp of a new day, week, month, or year, most of us take a little time to reflect on our lives by looking back over the past and ahead into the future.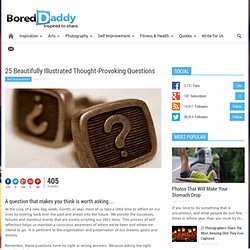 We ponder the successes, failures and standout events that are slowly scripting our life's story. Marcusaurelius picture on VisualizeUs. Attitude | Tiny Buddha: Wisdom Quotes, Letting Go, Letting Happiness In - Part 3 - StumbleUpon. Let's Be Self-Sufficient: Budgeting. Business Ideas for the Self Employed. Several years ago, I had a lovely long-term consulting assignment which kept me both busy and solvent.
One morning I woke up and realized that it was coming to an end and I had nothing lined up. After a few moments of panic, I decided to get serious about creating my next income source. I didn't have a great deal of time to devote to this, so I gave myself the challenge of finding a way to earn $100—an easily accomplished goal. 50 rules. 1.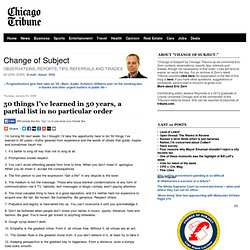 It's better to sing off key than not to sing at all. 2. Promptness shows respect. 3. You can't avoid offending people from time to time. Rules to live by. Courtesy ofBob Parsons 1.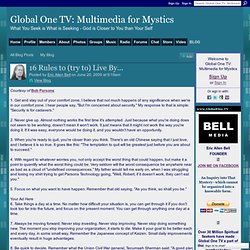 Get and stay out of your comfort zone. Live longer. 51 Healthy Living Cheat Sheets to Improve Your Life. No matter your salary, you can always take steps to improve your life and health.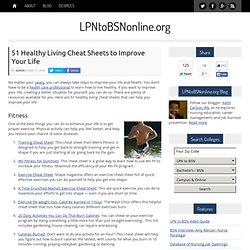 You don't have to be a health care professional to learn how to live healthy. If you want to improve your life, creating a better situation for yourself, you can do so. There are plenty of resources available for you. Here are 51 healthy living cheat sheets that can help you improve your life: Fitness. Old Farmer Advice. "May You Live Everyday Of Your Life. My dear, If I could wish upon you one thing it would be this: May you not dwell in the past. Whatever the past was, it's gone. 25 Lessons I Wish I Had Learned WAY Sooner & Demanding Joy. When I think of my younger, thinner, stupider self, I think, "Holy crap. If I knew then what I know now…" Well, here are some of the things I wish I knew then. 1 out of 4 people that you meet won't like you. That's really OK. 50 (More) Life Secrets and Tips. Investigate what is known about deathWhat do you know about death? You certainly have beliefs around it, but what do you know about the science of death, or of those who have died and been brought back to life?
Death is not as big of a mystery as it is made out to be. Do your research before you fear or misconstrue this most universal human experience.Notice the small, beautiful thingsAs cliche as this sounds, there is so much beauty in the world yet we rarely appreciate it. Take 5 minutes, stop doing everything and sit down. New 50 Little Things You Can Do to Empower Other People - Stephen's Li... Sometimes, during tough times, we forget that the little things count. 50 Little Things You Can Do to Empower Other People 1.
Give out compliments that you mean. 2. Speak and act with honesty. 3. Listen to others. 4. 60 Small Ways to Improve Your Life in the Next 100 Days. Contrary to popular belief, you don't have to make drastic changes in order to notice an improvement in the quality of your life. At the same time, you don't need to wait a long time in order to see the measurable results that come from taking positive action. All you have to do is take small steps, and take them consistently, for a period of 100 days. Below you'll find 60 small ways to improve all areas of your life in the next 100 days. Home 1.
---