Cakes & Pies
Three Minute Cupcakes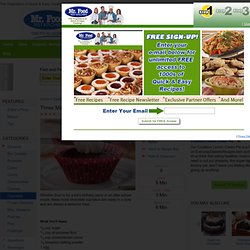 [ Close Privacy Policy ]
Peanut Butter Chocolate Cupcakes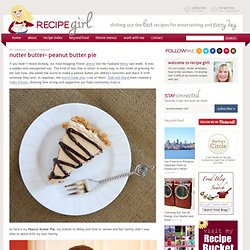 Nutter Butter- Peanut Butter Pie If you hadn't heard already, our food blogging friend Jennie lost her husband Mikey last week.
Almost-Famous Molten Chocolate Cake Recipe : Food Network Kitchens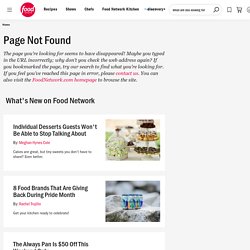 Preheat the oven to 350 degrees F.
I know it's the end of October and most people can't find fresh peaches anymore.
A bit of nostalgia and some delicious Peach Pie
To Die For Healthy Chocolate Cake
A heavy heart.
Love for Haiti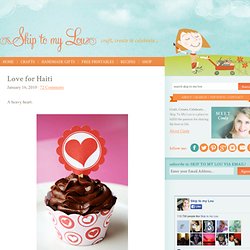 Easy Apple Crumb Cake
March 8, 2010 | By Adam Roberts | 23 Comments A lot of people want to know: "Does Craig ever cook for you?"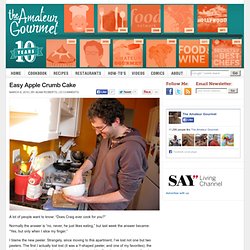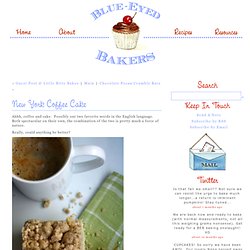 New York Coffee Cake
Ahhh, coffee and cake.
Dark Chocolate Mousse Pie
June 19, 2009 | Print | E-mail | Filed under chocolate, pie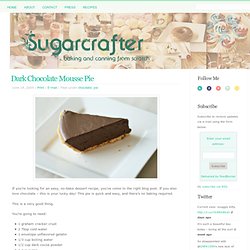 Blueberry Muffins
April 6, 2010 | Print | E-mail | Filed under blueberry, muffins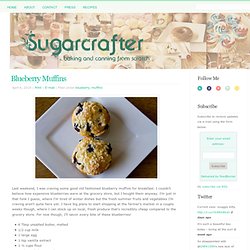 Don't you hate it when you get all your ice cream cones filled with batter only to have them tip over and spill in the pan when you try to put them in the oven? I decided to make a pan prototype to bake my cones in to stop the spills and mess!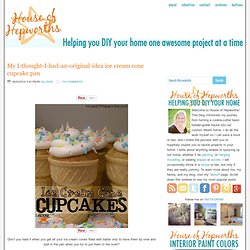 Pancake Cupcakes with Maple-Bacon Frosting
So, bacon is all the rage right now. Bacon and chocolate, bacon and popcorn, bacon and… pretty much anything.
This heavenly decadent slow cooker version of Rocky Road Pudding Cake will be ready and waiting for you to enjoy ooey, gooey warm after dinner.
Rocky Road Pudding Cake
Normally I am not a chocolate fanatic, but this chocolate cake is one of my favorite raw creations.
Raw Chocolate Mousse Layer Cake Recipe | Real Raw Health
Cherry Hand Pie Recipe
HoHo Cake
Homemade Funfetti Cupcakes
Chocolate Covered Strawberry Cake Truffles and Pink Velvet Cake Truffles
Dark Chocolate Cupcakes with White Chocolate Ganache and Candied Bacon