Larryberezin
LarryBerezin
Retired from law after a 35 year legal lifetime. I passionately fight NYC parking tickets, and share valuable tips and tricks with the driving community.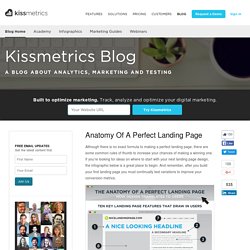 Although there is no exact formula to making a perfect landing page, there are some common rules of thumb to increase your chances of making a winning one.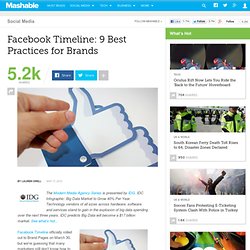 The Modern Media Agency Series is presented by IDG. IDC Infographic: Big Data Market to Grow 40% Per Year. Technology vendors of all sizes across hardware, software, and services stand to gain in the explosion of big data spending over the next three years.
Facebook
It's more than just an e-book.
E-book Publishing and Marketing Services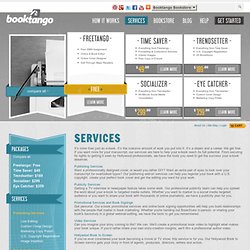 Marketing Agencies | HubSpot Partners | Marketing Videos
Partners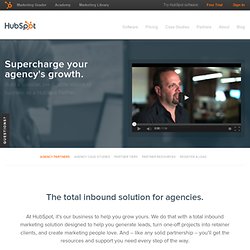 Master inbound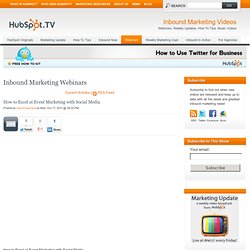 Google's impact on retail is undeniable. Over the years, the search giant has churned out a handful of services that enable merchants to promote their products across multiple channels. Unfortunately, keeping up with Google's changes and understanding its best practices often feels like a full time job.
Webinars | Marketing Videos
Share Your HubSpot Story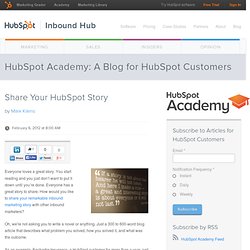 Everyone loves a great story. You start reading and you just don't want to put it down until you're done. Everyone has a great story to share. How would you like to share your remarkable inbound marketing story with other inbound marketers? Oh, we're not asking you to write a novel or anything. Just a 300 to 600-word blog article that describes what problem you solved, how you solved it, and what was the outcome.
4-Session Workshop on Using Facebook for Business Success
For the third year in a row, marketers are increasing their inbound spending nearly 50%. What have these marketers discovered?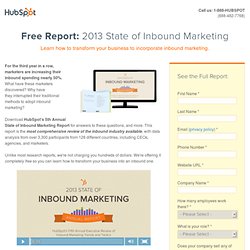 Download The State of Inbound Marketing in 2012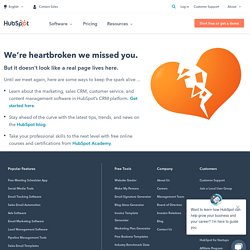 How to Turbocharge your Website Traffic with Blogging [Customer Story]
How to Turbocharge your Website Traffic with Blogging [Customer Story]
Brilliant Bloggers is a weekly series here at BlogWorld where we look at the best posts from around the web all surrounding a specific topic.
Weekend Reading: 21 Brilliant Bloggers Talk About Starting a Podcast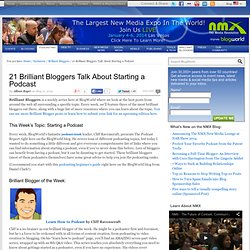 At first, I thought these images by 22-year-old photographer Robby Cavanaugh were completely fabricated interpretations of life. From the flying fish to the woman standing on top of water, his work portrays intense technical strength as a digital artist. At the same time, though, it turns out that he is also quite the creative energetic, who isn't afraid to haul a giant door to the beach or to set an umbrella on fire.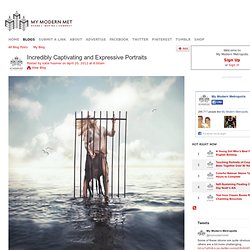 Incredibly Captivating and Expressive Portraits
(Source: Conversations with Wilder; Image: Billy Wilder, via.)
Lists of Note
A professionally designed landing page can improve your conversion rates. This post is all about showcasing awesome landing pages, to give you some inspiration for your next design.
HubSpot Email Template Generators
The term "content marketing" sounds like a hip buzzword to describe the latest marketing craze, but in reality, the concept has been around since the first newsletters came rolling off the presses.
TUTORIAL: How to import leads into HubSpot | HubSpot
You can import lists of existing leads into your HubSpot after creating a spreadsheet of leads following the instructions in this article. When leads are in your HubSpot account you can: Re-engage your leads - Segment your leads so you can send them targeted communications via email and lead nurturing workflows, automating the process of turning leads into customersGet lead intelligence - Receive lead revisit alerts, see when your imported leads view your site, and get social media information so you can make more effective sales callsClean up your list - De-dupe your lists automatically, and then use lead nurturing campaigns to determine which of your leads are most qualified to become customers Importing your database of leads will will equip your sales team with unique lead intelligence, and help you automate the process of driving leads further along the sales cycle. This will result in a faster ROI from HubSpot than if you delay importing your leads.
Part 106 of the DMV Regulations describes the vehicles that are registered in the commercial class and in the passenger class.
S DMV - Vehicle Registration - Vehicle Modifications and Registration Class
Parkzing Blog
Facebook Marketing Series
The New York Times Replica Edition
Full Sales Training Series Now Available On Demand
HubSpot Partners Forum Group News
Sonic Memo
How to Beat a NYC Parking Ticket for Improper Registration
WordPress: Additional Resources | Chris Strom, LLC
7 City Parking Apps to Save You Time, Money and Gas
4 Tips for Creating Your LinkedIn Company Page
GBTV.com Video Episode: The B.S. of A
Open Site Explorer
Open Site Explorer
3 Simple Storytelling Methods That Can Do Your Selling For You
(0) MarketMeSuite - The Social Inbox