Sports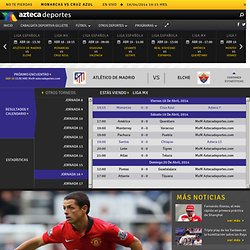 Atlético de Madrid Elche Monarcas Cruz Azul Osasuna
Transmisión en vivo – Futbol Mexicano – Azteca Deportes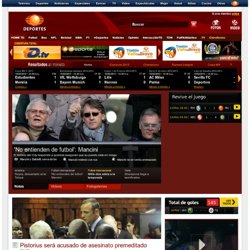 Otros Tecnología Chicos WaiFai Juegos Autos
Bayern started as overwhelming favourites and dominated for the majority of the game, but Manchester United caused problems and weren't flattered by a draw. David Moyes had both first-choice full-backs out, so Phil Jones and Alexander Buttner played in those positions. Further forward, Moyes picked Ryan Giggs after his excellent game against Olympiakos in the previous round. Juan Mata is cup-tied. Pep Guardiola was without Dante so Javi Martinez played at the back. Mario Gotze was only on the bench, as was Mario Mandzukic – Thomas Muller led the line.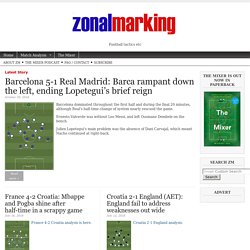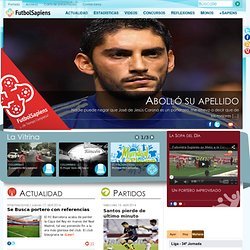 FutbolSapiens | Futbol, Deportes, Contracronicas, Fever, Columnas
David y Guardioliat "Lo primero que debes procurar es hacer de Old Trafford un campo inexpugnable", le sugirieron. Y David Moyes cumplió a rajatabla. Ganar en el Teatro de los Sueños es ahora tan difícil que el Manchester United casi nunca lo logra. Pasaron 36 años sin que el United sufriera dos goleadas seguidas en su feudo: Liverpool y Manchester City lo han conseguido.
49erswebzone.com - San Francisco 49ers Resource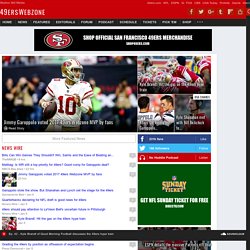 The 49ers Legal Issue Bonanza: What Does It All Mean? (82:56) Download the MP3 Date: April 16, 2014 By: 49erswebzone.com
Carlos Salcido expresó sentirse mal de estar peleando con... Descartó que alguno de los dos equipos pueda ser favorito. El DT de Rayados espera que el equipo repunte.