Sports
Transmisión en vivo – Futbol Mexicano – Azteca Deportes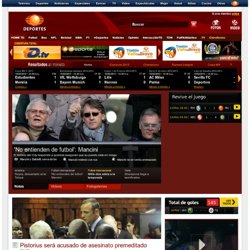 Otros Tecnología Chicos WaiFai Juegos Autos
Bayern started as overwhelming favourites and dominated for the majority of the game, but Manchester United caused problems and weren't flattered by a draw. David Moyes had both first-choice full-backs out, so Phil Jones and Alexander Buttner played in those positions. Further forward, Moyes picked Ryan Giggs after his excellent game against Olympiakos in the previous round. Juan Mata is cup-tied. Pep Guardiola was without Dante so Javi Martinez played at the back. Mario Gotze was only on the bench, as was Mario Mandzukic – Thomas Muller led the line.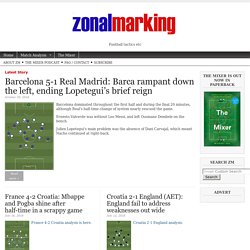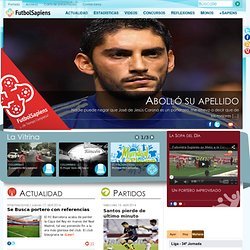 FutbolSapiens | Futbol, Deportes, Contracronicas, Fever, Columnas
El mito de la imparcialidad Me carcome un rencor enfermizo hacia el Cruz Azul. No soporto a Jorge Vergara. Odio a Roberto Mancini e idolatro a Tomás Boy sin necesidad (ni tampoco mayor interés) de conocerlos. Le debo sacra veneración a Pep Guardiola, me he resistido a entrevistar a Carles Puyol para poder mantener su efigie como la de un héroe inalcanzable, quiero al FC Barcelona con amor del bueno: ciego, inexplicable, no correspondido.
49erswebzone.com - San Francisco 49ers Resource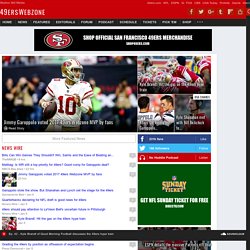 By Jack Hammer; Jan 14, 2014 at 4:39 PM In a day and time when the football spends the majority of time in the air, the 49ers are doing something quite different and have done so since Jim Harbaugh took over as their head coach in 2011. Under Harbaugh the 49ers offense has jumped in Dr Emmett Brown's shiny silver DeLorean, and gone back in time. To understand Harbaugh's offensive philosophy you would first have to turn the date back... By Jeff Kaplan; Jan 14, 2014 at 1:25 PM
Billick looks ahead to Championship Sunday Cheat Sheet: Sit back and savor Championship Sunday Podcast: Comedian Josh Wolf talks NFL, steak buffets Barrett-Jackson beauty April Rose heating up Scottsdale Hot Topics Jealous, LeBron?