Medieval History
Get flash to fully experience Pearltrees
<a href="//ad.doubleclick.net/jump/teg.fmsq/none/a;subs=n;wsub=n;sdn=n;!
"This event became known as the St. Brice's Day Massacre, and records also show that Vikings living in Oxford fled to the church of St.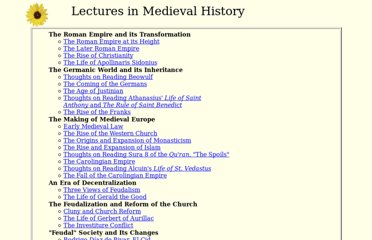 Please take into consideration the purpose and audience for which the lecture notes listed above were written. For a good many years, I taught a three-credit-hour freshman survey entitled Introduction to Medieval History to enrollments of room-size - generally three hundred students. During those years, the University of Kansas maintained an open enrollment policy in which all graduates from accredited Kansas high schools were admitted to the University.