American
Presidents
Has Amelia Earhart's anti-freckle cream jar been discovered? - A small cosmetic jar found on a remote island in the Pacific offers new clues in the Amelia Earhart mystery. - The artifact could have been a jar of Dr.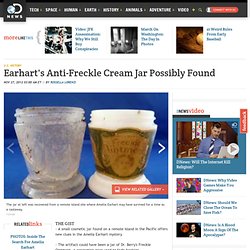 Berry's Freckle Ointment, a concoction once used to fade freckles. States. Cincinnati.com | Cincinnati Photo Essay | Cincinnati.com. Casualties of War - Putting American Casualties in Perspective. Casualties of War - Putting American Casualties in Perspective by - November 3, 2003.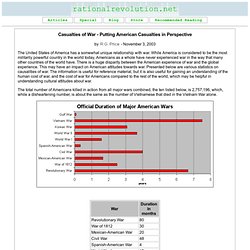 FBI. The FBI's Reading Room contains many files of public interest and historical value.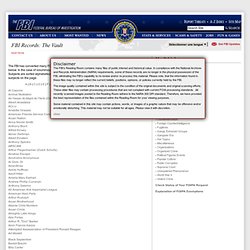 In compliance with the National Archives and Records Administration (NARA) requirements, some of these records are no longer in the physical possession of the FBI, eliminating the FBI's capability to re-review and/or re-process this material. Please note, that the information found in these files may no longer reflect the current beliefs, positions, opinions, or policies currently held by the FBI. The image quality contained within this site is subject to the condition of the original documents and original scanning efforts. These older files may contain processing procedures that are not compliant with current FOIA processing standards. Crash of the Hindenburg, 1937. The giant airship, Hindenburg, made history with her first transatlantic flight in May of 1936.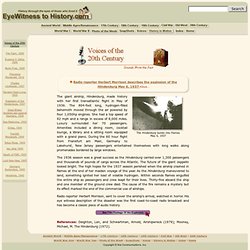 The 804-foot long, hydrogen-filled behemoth moved through the air powered by four 1,050hp engines. She had a top speed of 82 mph and a range in excess of 8,000 miles. The History Dump. Top 10 True Stories That Oughta Be Movies. They say truth is stranger than fiction, and in most cases it's also more interesting.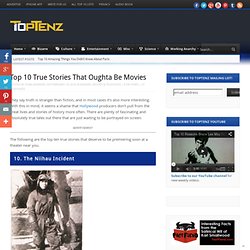 With this in mind, it seems a shame that Hollywood producers don't pull from the great lives and stories of history more often. There are plenty of fascinating and absolutely true tales out there that are just waiting to be portrayed on screen. Remember the War - Remembering our heroes - 13th November 2011.
Ohio's natural treasures | cincinnati.com | Cincinnati Business | Cincinnati.com. Top 100 Speeches of the 20th Century by Rank.
Scientists
Presidents. Revolution.
---