Arduino
Buzzword warning: VR environment for stationary cycling.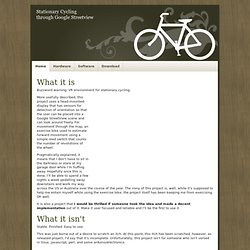 Biking in place through Google StreetView
This Instructable explains how to use a gas sensor with your Arduino. This lets your Arduino smell (and hence you program responses to) overall gas levels for a variety of nasties, including ethanol, methane, formaldehyde, and a bunch of other volatile organic compounds. My cost to make this actual device was under $100, including the full Arduino kit.
How To Smell Pollutants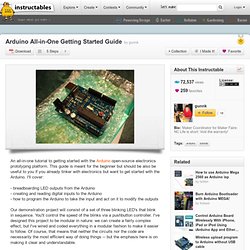 If you have already connected an Arduino to your computer and run the basic "blink" example you can skip this step. However, if all you've done is unbox it, here's how to start: 1) Download the software you'll need from the makers: Software Download .
Arduino All-in-One Getting Started Guide