Pastries
Honeyed Pears in Puff Pastry. Poaching fruit is one of my favorite things to do when cold weather arrives.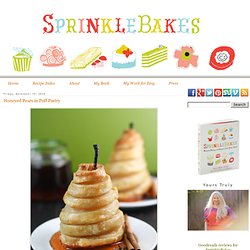 It's so warming to stand over a boiling pot of fragrant spices and lose yourself in thought. When I made these, I couldn't help but daydream as I stirred; if I were a pear... I wouldn't want to spend my days on the shelf of a cold produce department. I'd want to be taken to a warm home and placed in a jacuzzi of honey and spices. Nutella-Mallow Pillow Pockets.
When I tell you this, take me very seriously…..run, don't walk to your nearest grocery store and make these today!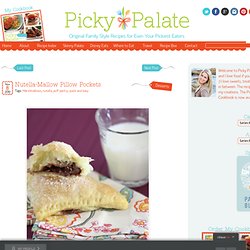 I knew I wanted to make a Nutella treat the other day and when this simple idea came to mind I had no idea how crazy good it would be! The pastry with the gooey disappearing marshmallow and nutella make for a treat that you just must try for yourself! Enjoy! Monkey Bread V Recipe. Peanut Butter- S'Mores Turnovers | recipegirl.com. Peanut Butter- S'Mores Turnovers I'm not much of a camper.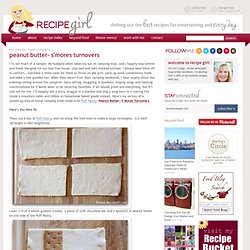 My husband often takes my son on camping trips, and I happily stay behind and thank the gods for our bug-free house, cozy bed and well-stocked kitchen. I always send them off in comfort… marinate a little meat for them to throw on the grill, pack up some convenience foods and bake a few goodies too. When they return from their camping weekends, I hear mostly about the evenings sitting around the campfire. Story telling, snuggling in blankets, singing songs and roasting marshmallows for S'Mores seem to be recurring favorites.
---