Want to try
Crash Hot Potatoes. Man, do I love Australia.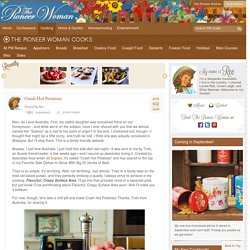 First, my oldest daughter was conceived there on our honeymoon…and while we're on the subject, have I ever shared with you that we almost named her "Sydney" as a nod to her point of origin? In the end, I chickened out, though—I thought that might be a little corny, and truth be told, I think she was actually conceived in Brisbane. But I'll stop there. This is a family-friendly website. Homemade versions of Girl Scout cookies.
I admit it: We're Thin Mint addicts in our house.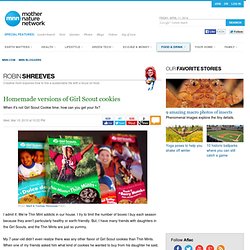 I try to limit the number of boxes I buy each season because they aren't particularly healthy or earth-friendly. But, I have many friends with daughters in the Girl Scouts, and the Thin Mints are just so yummy. My 7-year-old didn't even realize there was any other flavor of Girl Scout cookies than Thin Mints. Orange rolls cooked in oranges over a fire | Truly Simple. First, a big giant welcome to all the new users from Pinterest and Pillsbury.
I hope you enjoy TrulySimple and let me know what you think. We Went camping with our friends to Pismo Beach state park over the weekend and had a great time. We love Pismo Beach and especially love eating at Splash's Cafe. They have the best clam chowder in the world. I love camping and I love eating while camping. Becky Bakes — Life is Uncertain ~ Eat Dessert First. Cookie dough truffles | the domestic mama and the village cook. Oh baby.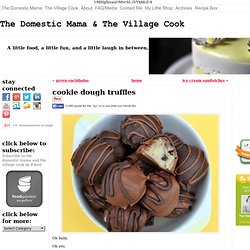 Oh yes. You can have your dough and eat it too. 5 Minute Microwave Odd Looking Personal Chocolate Cake Recipe from Adriene.
---