Toma de deciones / decision making
racionalidad limitada / bounded rationality
Dan Ariely | Profile on TED.com
Dec 30 A normal day in our life might look like this: The alarm clock buzzes. We hit snooze twice and steal another 16 minutes.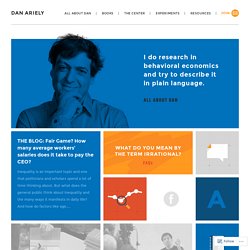 Dan Gilbert on our mistaken expectations
The abstract/extract view of this article is free (link available in right hand box). Access to the full text of this article requires a subscription or payment. To view this item, select one of the options below: or Pay per Article - You may access this article (from the computer you are currently using) for 1 day. Regain Access to an already purchased article if the access period has not yet expired.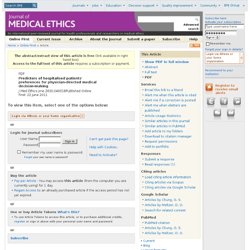 Sign In
Presentado por: Eduard Punset Dirigido por: Eduard Punset El economista Eduard Punset presenta este espacio de divulgación científica. El contenido del programa abarca la medicina, la química, las Tecnologías de la Información y la Comunicación y todas aquellas disciplinas que puedan englobarse bajo el paradigma de la ciencia. Según el propio Eduard Punset
Redes - Programados para creer, Redes