Insperational
Inspirational Quotes About Love. I Like Your Flaws. I like how you mispronounce words sometimes, how you fumble and stammer and stutter looking for the right ones to say and the right ways to say them.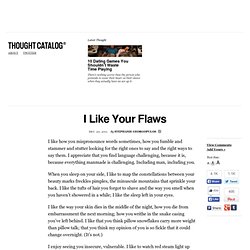 I appreciate that you find language challenging, because it is, because everything manmade is challenging. Including man, including you. When you sleep on your side, I like to map the constellations between your beauty marks freckles pimples, the minuscule mountains that sprinkle your back. 15 Awesome Inspirational Quotes by Celebrities and Famous People. Orangutans at Miami zoo use iPads to communicate. MIAMI (AP) — The 8-year-old twins love their iPad.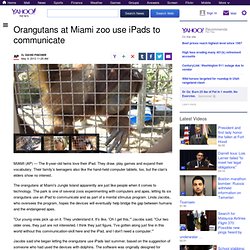 They draw, play games and expand their vocabulary. Their family's teenagers also like the hand-held computer tablets, too, but the clan's elders show no interest. The orangutans at Miami's Jungle Island apparently are just like people when it comes to technology.
You didn't love her. you. Little Inspiration to keep rolling. Tuesday's Inspiration - No Regrets | elegantlysaid.com. This is so SO true!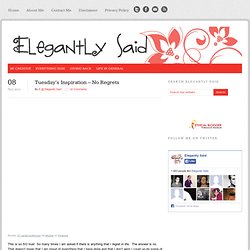 So many times I am asked if there is anything that I regret in life. The answer is no. That doesn't mean that I am proud of everything that I have done and that I don't wish I could un-do some of those things. At the end of the day, all of those mistakes… all of those experiences make up who I am. 75 Most Inspirational Kickass Quotes on Life, Love, Happiness, Change & Growth. | Your Life YOUR Way.
---