Language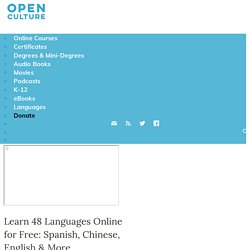 How to learn languages for free? This collection features lessons in 40 languages, including Spanish, French, English, Mandarin, Italian, Russian and more. Download audio lessons to your computer or mp3 player and you're good to go.
Learning Chinese
One Minute Mandarin
One Minute Mandarin provides an introduction to basic Mandarin. With this course you will not become fluent, but you will acquire a range of useful expressions which you can use while on a trip to China.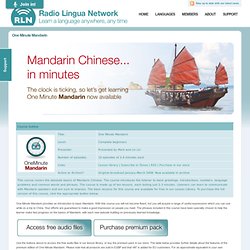 Learn Chinese - Clear and Easy Mandarin Lessons
Speak Chinese
Love love love, Jolin Tsai (Cai Yilin) - 蔡依林 - Chinese song
5 lessons from the way that a child learns a new language | memrise blog
ViewInside - Maintaining Control
Signing Online - Learn American Sign Language
Spanish Verb Conjugation Trainer > Future Tense - Learn Spanish online
Learn Spanish free online, learn German free...
Korean Language series Video Lecture Course
Once you master one foreign language (in my case my native language is English, but I'm fluent in German as well), try to learn another foreign language through that first one.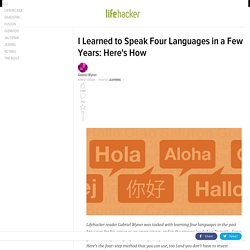 [Author's note: Behold, the new, improved list:] [Available until Jan 2 via Kickstarter. We now return you to your regular programming:] I've culled this list from the General Service List – a frequency list for English. These are words that are frequent in English and are relatively easy to picture.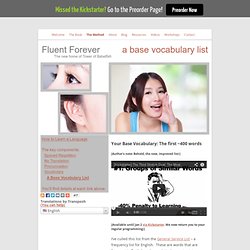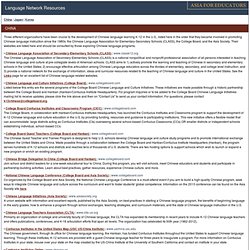 Language Network Resources | Asia for Educators | Columbia University
Three different organizations have been crucial to the development of Chinese language learning K-12 in the U.S., listed here in the order that they became involved in promoting Chinese language instruction since the 1980s: the Chinese Language Association for Elementary-Secondary Schools (CLASS), the College Board, and the Asia Society. Their websites are listed here and should be consulted by those exploring Chinese language programs. • Chinese Language Association of Secondary-Elementary Schools (CLASS) | www.classk12.org The Chinese Language Association of Secondary-Elementary Schools (CLASS) is a national nonpolitical and nonprofit professional association of all persons interested in teaching Chinese language and culture at pre-collegiate levels of American schools.